Coaching to Build Resilience - Practical Strategies and Tools - CIPD Midlands Region Event

Wednesday, 7 March 2018 from 17:30 to 19:00 (GMT)
Event Details
The Midlands Region of the Chartered Institute of Personnel and Development (CIPD) is delighted to announce details of an upcoming talk "Coaching to Build Resilience – Practical Strategies and Tools".
This event, will take place in the Sheraton Athlone Hotel at 6.00pm on Wednesday, 7th March 2018. There will be a networking opportunity from 5.30pm followed by the speaker commencing at 6pm sharp.

This is the sixth event in an exciting programme of events for 2017/2018 provided by the CIPD Midlands Region Committee and the overriding theme throughout this year's programme is 'Maximising Employee Capabilities in Changing Times'.
This event will focus on providing HR Professionals and Managers with a clear understanding of the skills and practical tools required for coaching to build resilience. In today's busy working environment resilience is an essential competency and coaching is a valuable tool to help build resilience. Change is constant and we experience vulnerability through the demands of navigating changing and uncertain organizational environments. People, who are resilient, are better able to cope with unexpected change, with setbacks and disappointments, with high stress environments and with periods of excessive workload. Coaching is an incredibly valuable tool, which can help build resilience by enabling the individual to cope with the situation as it arises and to build overall resilience capacity.
Overall, the presentation promises to be highly practical in nature and of relevance to anyone with an interest in Coaching. Attendees will benefit from techniques and practical strategies and tools to effectively influence, inspire and support resilience through coaching to enable optimum performance in the workplace.
The event is likely to be of interest to a wide audience and promises to stimulate thinking as well as offering an ideal opportunity for the exchange of experience in this area. The session will close with facilitated discussion amongst the attendees to reinforce the key takeaways regarding coaching and the practical strategies and tools required.
CIPD Midlands Region events provide a great opportunity to keep up to date with CIPD issues that may be of interest to you.
Register now to attend this event.

The CIPD Midlands region provides a forum for HR and business leaders in both public and private enterprises to network and share information, skills and best practice in the area of Human Resource Management, Employment Law, Employee and Industrial Relations.

 SPEAKER:
The speaker for this event is Paula King, Director of Kingstown College. Paula is a psychologist, executive coach and lecturer and is registered with the British Psychological Society (BPS) on the Register of Competence in Psychological Testing. Paula has over 15 years' experience in executive coaching, mentoring, training and HR and has worked with many of the leading companies in Ireland with a broad range of clients from Big 4 Accountancy firms to SME's and NDP funded organisations.
Paula holds an MSc in Coaching and Organisational Development from Portsmouth University and is President of the European Mentoring & Coaching Council in Ireland.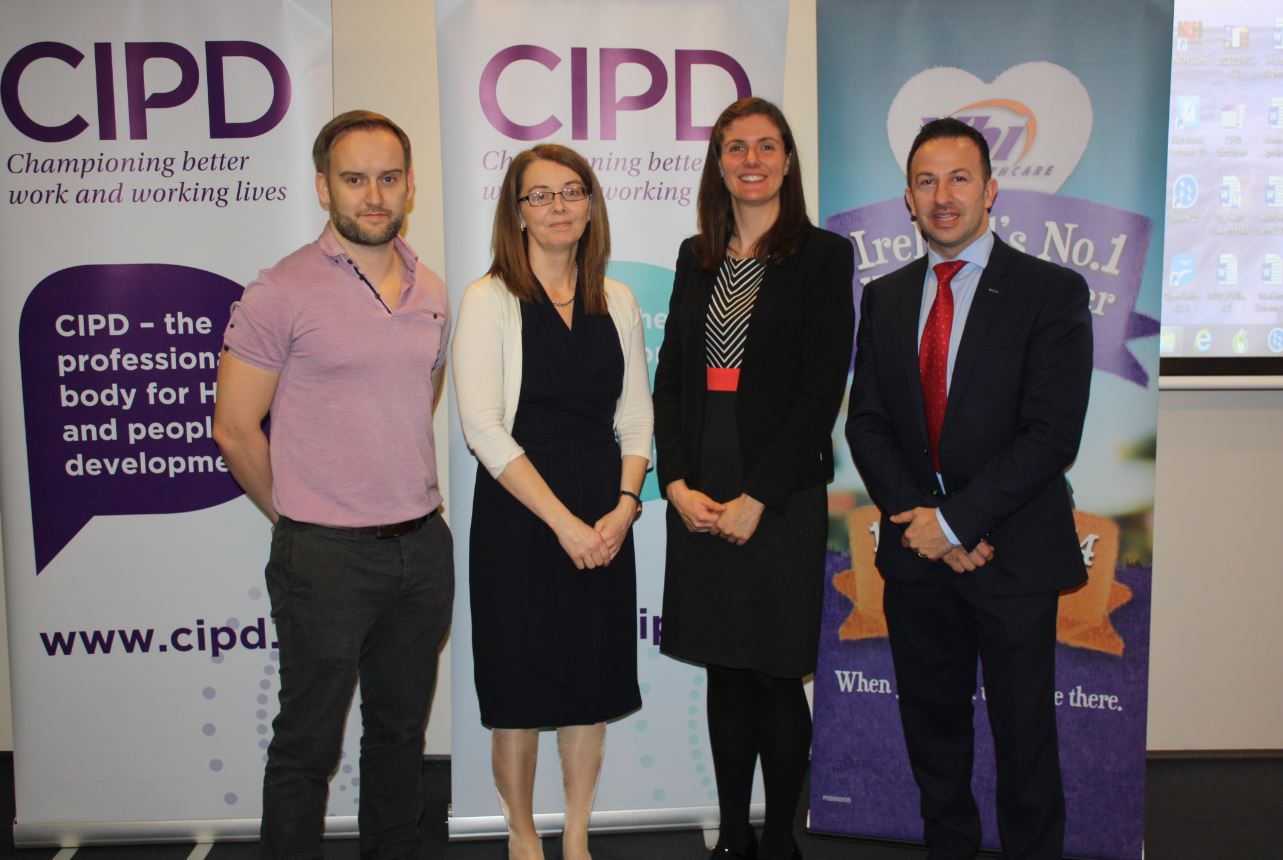 Please Note:
Professional photography and video production may be taking place at the event and these images may be used on future promotional materials for CIPD. Please note that by attending the event, you are giving your consent for your image to be used on any CIPD promotional materials.
For your security and peace of mind, CIPD and its subsidiaries will not supply your details to any organisation for marketing purposes. By submitting this request you confirm that you agree to the use of your information as set out in CIPD's privacy policy. We reserve the right to include your name in a list of delegates at the event.
Non-members may click here to sign up to receive our e-newsletters which will keep you up-to-date with HR news in Ireland as well as CIPD Ireland events and survey research.
Do you have questions about Coaching to Build Resilience - Practical Strategies and Tools - CIPD Midlands Region Event?
Contact CIPD Ireland
When & Where

Sheraton Hotel
Athlone

Ireland


Wednesday, 7 March 2018 from 17:30 to 19:00 (GMT)
Add to my calendar