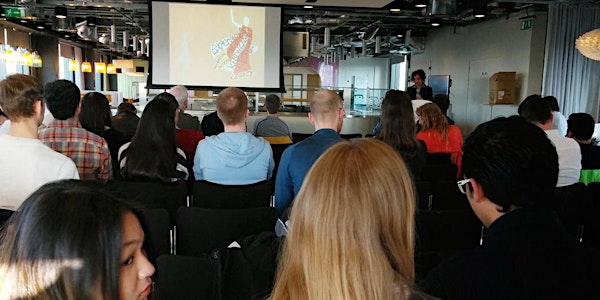 Code for Ireland March 2017 meet-up
Event Information
Location
Dogpatch Labs
CHQ
Dublin 1
Ireland
Description
Together with our counterparts in the Netherlands, France, Poland and Romania, we have been exploring how future meet-ups could be simultaneously both physical and virtual, with coders joining in across Europe on projects of common interest that will be agreed and prioritised at a new European Round Table where all interested 'Code for' countries will be represented. We are very keen on this idea – it will bring instant scalability, a lot more expertise and experience to the table, and the knowledge that the projects are important enough to go global; well, at least European to start with.

Also in response to feedback, we want to change the dynamic at Code for Ireland meet-ups. Coding and other project work will start from the beginning of the meet-up, in virtual conjunction with other coders abroad meeting physically simultaneously, but in a pan-European fashion. The quick summary of progress by and of each project will be presented at the end of the meet-up.

We need your help in preparing for these changes! We'll intro the new approach at this meet-up, and another Code for Europe member, Milo van der Linden, will attend. This will be an essential get-together to decide how to proceed at a European level. We need to get more people involved with the planning, implementation, newsletter, etc. We want also to talk about which projects we will bring to the European level for actual coding. And we want to push the understanding that projects can proceed very effectively between meet-ups, particularly if they're going to be across borders.
Date and time
Location
Dogpatch Labs
CHQ
Dublin 1
Ireland