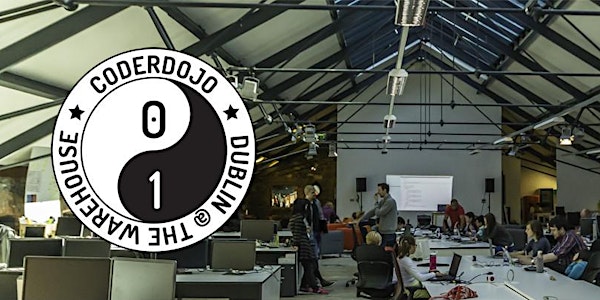 CoderDojo @ The Warehouse #10
When and where
Location
Zalando 35 Barrow St Dublin Ireland
Description
This is our tenthCoderDojo session at our new location. We are being hosted by Zalando at The Warehouse, 35 Barrow Street, Dublin 4.
Agenda
Time
Activity
13:00-13:15 Registration and set-up 13:15-14:20 Workshops and tutorials 14:20-14:40 Break 14:40-15:45 Workshops and tutorials 15:45-16:00 Presentations and closing
Important Ticket Information
Kids: Please put your name as the attendee on the tickets not your parent's. Otherwise, they'll have to learn code and you'll have to mind them!
Kids: Only book a Scratch OR Python OR JavaScript OR HTML/CSS OR Android Apps OR Projects ticket NOT a combination.
Parents: Put your name on the ticket as the buyer.
Parents: We appreciate being told if you book and won't be coming so we can hand the tickets on to someone else.
What to bring?
A laptop
A parent if you are under 16
A drink and snack