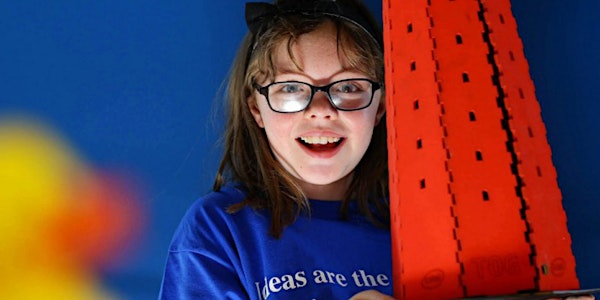 CoderDojoGirls @DCU
When and where
Location
DCU Mezzanine, above the restaraunt Glasnevin, Dublin 9 Ireland
Description
CoderDojo @DCU - PRESENTS - CoderDojo Girls
Our journey continues, as we move to some games development...
Optional: If you have an android phone bring it along with the usb cable - not necessary.
Note:
* Participants under 17 must be accompanied by an adult.
* Kids must not be left unattended
* Kids must have a laptop
More Information
You will find lots of information on our website http://www.coderdojodcu.com. Please read the FAQ on our site and if you have further questions post on the Google Group https://groups.google.com/forum/#!forum/coderdojo-dcu. Emails from Eventbrite are no longer monitored
Class lesson Information
http://coderdojodcu.com/sessions/girls/previous/
What is Coder Dojo?
We hacked together a cool hangout that puts the real power of the internet and technology in the hands of the Irish youth. The true power of the net comes from coding, designing and having fun. CoderDojo is a place where you can learn from others and share what you are doing! Each week we have a hands on session with technologies like HTML5, App Development, PHP or Python.
CoderDojo is aimed at ages 10 -18 years. You need to bring a laptop (if at all possible)
Only those attending need register, parents need not.
Twitter
Location
The event will take place above the canteen, so you
Please join our google group as all communication will go out over this platform
CoderDojoDCU Google Group - Subscribe for updates
How to get to CoderDojoDCU
First, get to DCU. Directions to DCU can be found on the How to get to DCU page of DCU's website. If travelling by car you should park in the multistory car park, which is clearly signposted and opposite the Helix. More information on parking can be found on DCU website's Parking page.
Once on the campus, here is a map so you can find your way around.
will need to enter from the rear of the canteen. This access will be from the back road in DCU between the back of the Heilx and the President's Office.
Thanks
Niambh and Team