Colm Tóibin talks about his latest novel, The Magician with David Butler
About this event
This is a pre-recorded ONLINE ONLY event. Signing up means you will receive a link to view the event online. The featured authors will not be in Dingle for a live event.
The broadcast of this event will be on the Big Screen in St James's at the scheduled time.
Colm Toibín's latest novel, The Magician, tells the story of a century through one life. Its central character Thomas Mann lives a life filled with great acclaim and contradiction. He would find himself on the wrong side of history in the First World War, cheerleading the German army, but have a clear vision of the future in the second, anticipating the horrors of Nazism. He would have six children and keep his homosexuality hidden; he was a man forever connected to his family and yet bore witness to the ravages of suicide. He would write some of the greatest works of European literature, and win the Nobel Prize, but would never return to the country that inspired his creativity. The Guardian review said, "This is an enormously ambitious book, one in which the intimate and the momentous are exquisitely balanced. It is the story of a man who spent almost all of his adult life behind a desk or going for sedate little post-prandial walks with his wife. From this sedentary existence, Tóibín has fashioned an epic."
David Butler is an award-winning poet, novelist, and playwright. His novel 'City of Dis' (New Island) was shortlisted for the Kerry Group Irish Novel of the Year, 2015. Doire Press is publishing his third poetry collection, 'Liffey Sequence' and Arlen House his second poetry collection, 'Fugitive', both in 2021.
The event will be pre-recorded.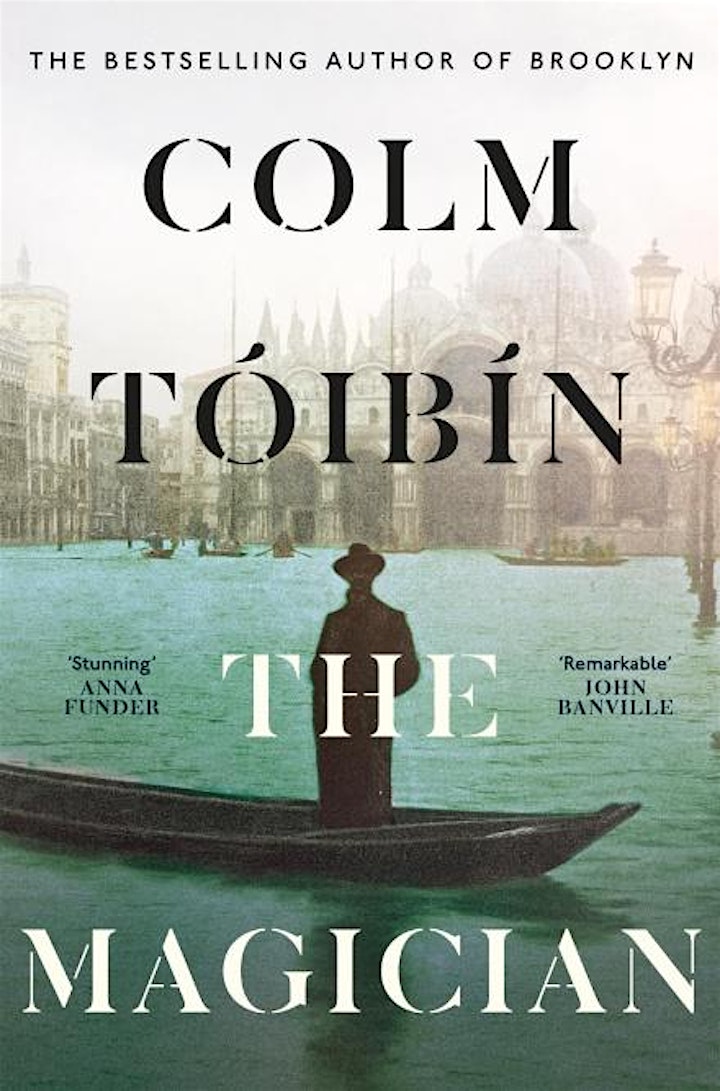 Organiser of Colm Tóibin ONLINE ONLY
The Dingle Literary Festival brings together readers of all interests with writers of local,
national and international standing. The festival inspires readers to read and writers to write.
Events happen, in both Irish and English, across Corca Dhuibhne, an established creative
landscape on the Wild Atlantic Way. The festival includes writer's workshops so emerging
writers can hone their skills and activities aimed at children, the readers and writers of the
future.