An evening of gentle song together in good company
About this event
Anne and Noirin offer a monthly evening singing group where we can share loved songs and stories. The emphasis will be on community, welcome and enjoyment. No experience of singing is needed and listeners will be very welcome too, as we share music together.
For safety and planning, we need to limit the numbers to 20, so we ask people to book a ticket here (or contact us to book a place).
Come sit by the sea and sing. Its good for the heart, head and soul.
If only the best birds sang, the forest would be silent - Henry van Dyke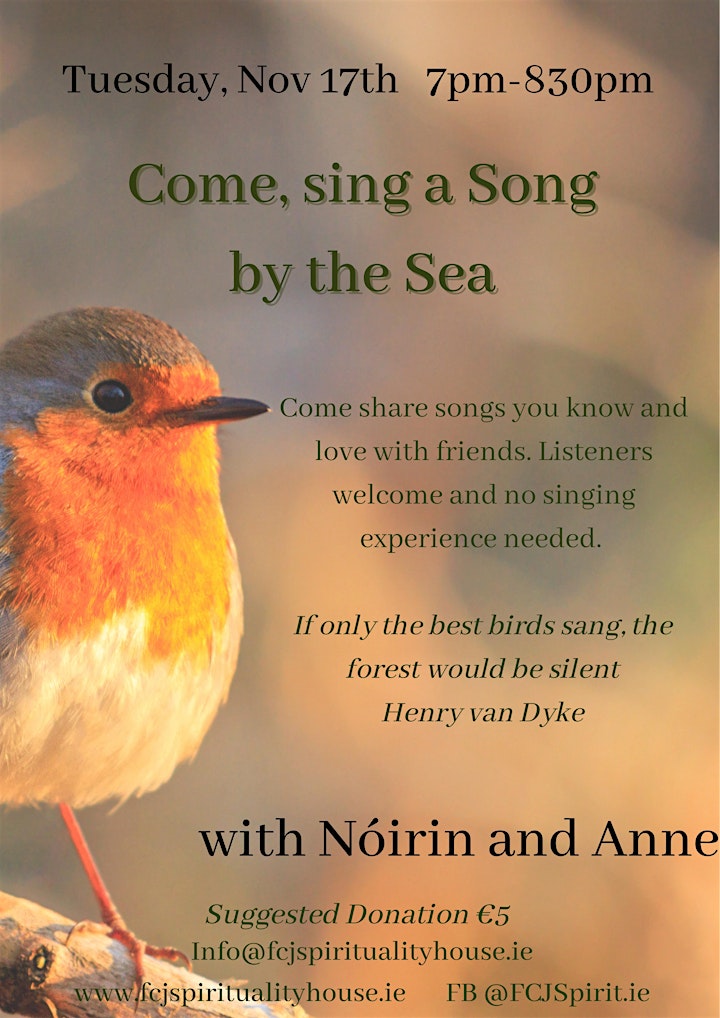 Organiser of Come Sing a Song by the Sea
All our events are offered in a spirit of generosity to locals and friends of the FCJ sisters. Donations to cover costs are suggested, but each person may contribute according to their means and ability. We offer booking online and card payments onsite is possible.
The House has been a haven for summer holidays and retreats for the FCJ sisters, and we hope to keep that calm, contemplative atmosphere, where hospitality is a cornerstone, alive. We invite you to join us as we develop this beautiful space into a welcoming oasis for all who seek, on the west coast of Clare.