Description
Stand-Up Comedy on every Wednesday night in The Cellar Bar. Comedy at the Cellar has been running for almost 2 years, showcasing some of the best up and coming comedians in Ireland, new material from established acts, and occasional special guests.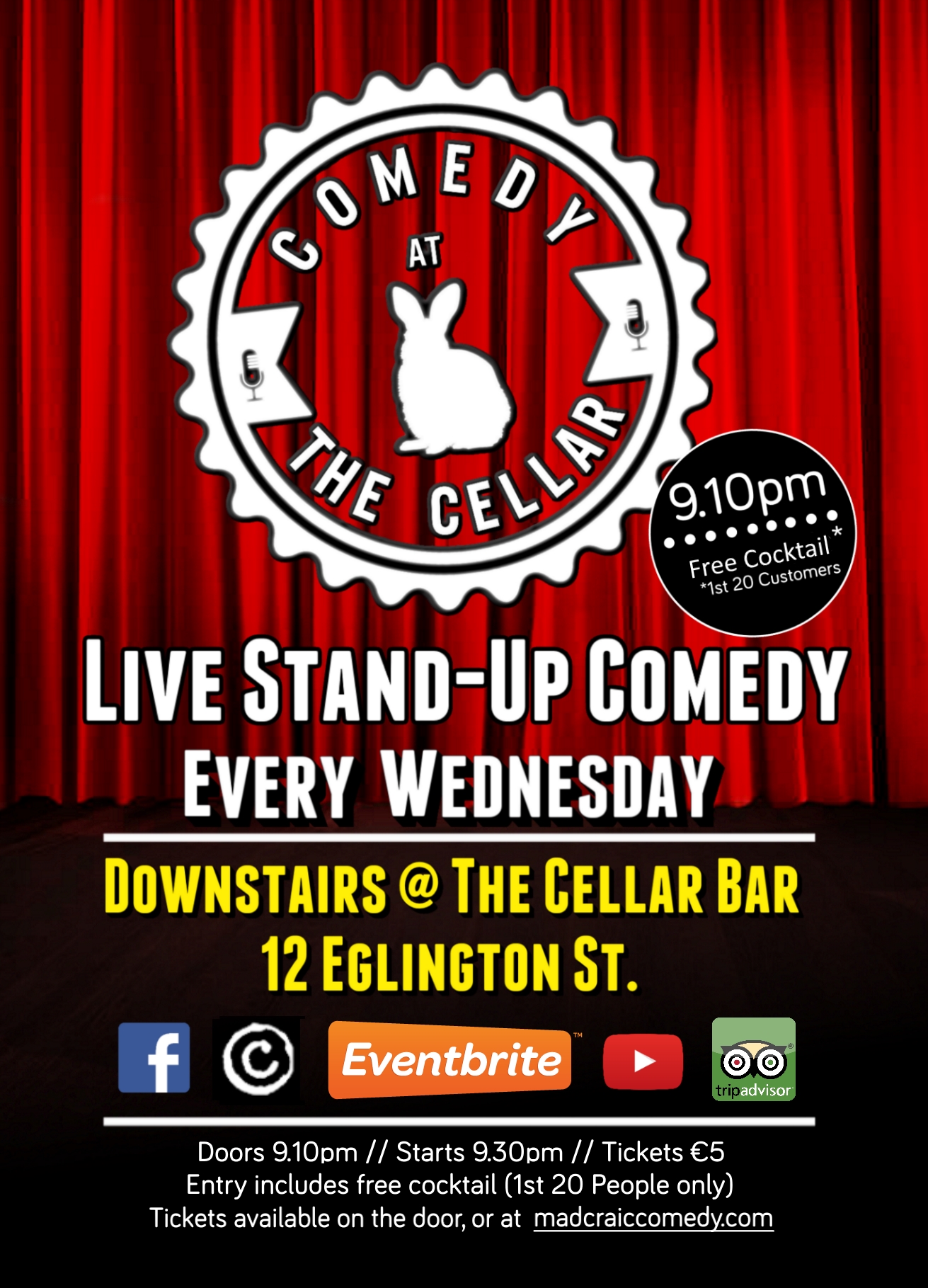 Tickets are only €5, which includes entry into the show, and a complimentary alcoholic sangria/punch drink for the first 20 attendees.
A great night out for anybody interested in stand up comedy and looking to see the next generation of Irish Comedians.
Tickets can be purchased online with Eventbrite, or at the door on the night.