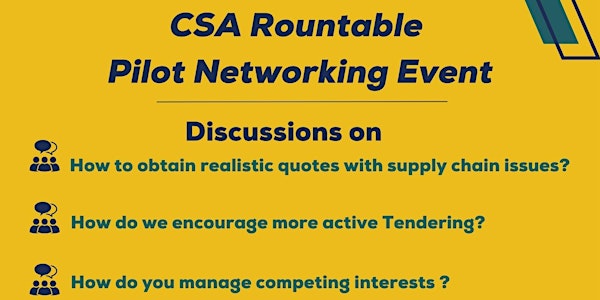 Commercial Skills Academy Networking Event - Dublin
Aimed at procurement practitioners engaged in the delivery of public capital works projects at planning procurement or contract mgmt. stage.
By Office of Government Procurement
Date and time
Tue, 25 Apr 2023 09:30 - 12:30 IST
Location
National College of Ireland Mayor Street Lower International Financial Services Centre Ireland
About this event
Purpose: To develop a social learning component through peer to peer engagement, knowledge sharing, cohort learning and networking opportunities.
Supported and managed by the Commercial Skills Academy, the event will be hosted by guest facilitators who will lead the discussion on topical issues. The idea is to get people talking, sharing experiences, ideas, solutions and making contacts.