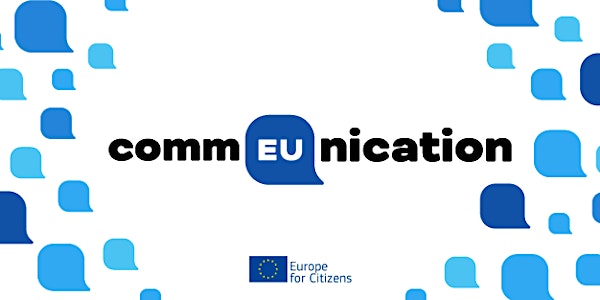 CommEUnication - Communication and disinformation in the European Union
.
When and where
Location
Buswells Hotel 23-27 Molesworth Street D02 DT80 Dublin 2 Ireland
About this event
"CommEUnication – Youth Engagement for Communicating the EU" funded by the Europe for Citizens Programme of the European Union, with the aim to counter euroscepticism through the construction of a new strategy of communication able to respond to the needs of the European community.
This project is made up of a consortium, composed of seven civil society's organisations across Europe including Italy, Ireland (TASC), Belgium, Bulgaria , Portugal, France and Greece.
Fake news and disinformation spread quickly, undermining our confidence in the very concepts of truth, facts, and reality. We have recently witnessed how disinformation was one of the main characters of Brexit and how, since the outbreak of COVID-19, misinformation and fake news have spread worldwide dividing the public opinion while increasing distrust in our institutions.
In order to acknowledge the extent of disinformation in the EU and get a broader understanding of how much the EU citizens know about the European Union, the consortium has conducted the online survey "How much do we know about the EU? A survey about communication and disinformation".
This conference aims to present the project to the audience and share the results of the survey, analysing the general trends of the phenomenon and reflecting on how this can be tackled.
Please join us for this exciting in person event on:
Date: Thursday the 7 October 2021
Venue: Buswells Hotel
Time: 11am until 1pm
Please only register if you definitely intend to come as places are very limited due to COVID regulations.