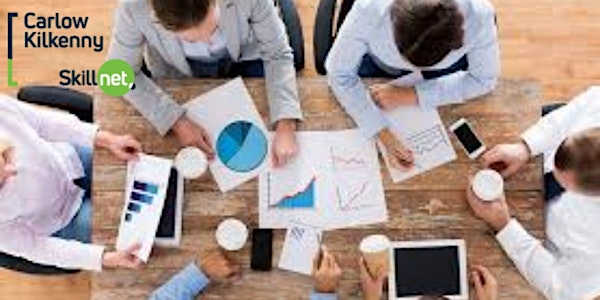 Communicating for Performance
Communicating for Performance
About this event
Successful communication is clear, brief with high impact. Most people believe that they can communicate, but can they do so effectively – and when it really counts?
This programme will give you the confidence and competencies to communicate winningly with stakeholders across your organisation. It will ensure you never suffer from 'staircase wit', the ability to know after the meeting, what you should have said during the meeting….
What will this programme do for you?
• Increase your areas of influence
• Give credence to your decisions
• Enhance your confidence and prestige
Course content:
Part 1 – Gain high performance through Innovative Thinking
• Introduction to the session and the power of 'Clear Focus'
• Learn to use your Passion to control your Emotions
• Understand the difference between good logic and bad reasons
Part 2 - Use cool logic in hot situations – avoid derailment at meetings
You will learn to deal with tricks of manipulation or 'thinking errors' that hinder good decision making at meetings and discussions:
(Using the acronym W.H.A.T – they learn)
• W: What they are
• H: How they happen
• A: Actions you take
• T: True success stories.
Part 3 – Get connected to the thinking of Others.
In this session participants learn to lead by connecting to the thinking of others.
• Good thinking understands that in communicating with others, often our strongest argument can be our weakest link.
• To achieve high performance through people, you must always make sense to your audience and not yourself, as listeners can only understand their own logic, not the logic of the speaker
"The Fool tells me his Reasons, The Wise Man persuades me with my own"
(Aristotle)
Trainer: Valerie Pierce