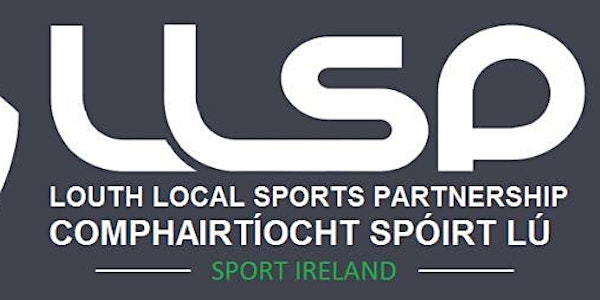 Community Bike Ride Carlingford Lough Greenway Wed 18th May 10am-12pm
Location
Carlingford Marina
Carlingford Marina
North Commons
Carlingford
Ireland
Community Bike Ride Carlingford Lough Greenway Wednesday 18th May 10am -12pm
About this event
ADULTS ONLY EVENT
To celebrate Bike Week 2022, Louth Local Sports Partnership together with Cycling Ireland Ride Leader, Richard Lewis of OnYerBike Carlingford, are offering a daily two hour guided Community Bike Ride along the Carlingford Lough Greenway.
The Carlingford Lough Greenway runs from Carlingford Marina along the shoreline of Carlingford Lough to the quaint village of Omeath, following the track bed of the old Dundalk, Newry and Greenore Railway. Largely flat with just a few minor inclines, the Greenway is ideal for novice cyclists who can enjoy the fabulous views along the way.
The rides will commence at 10am from OnYerBike at Carlingford Marina and there will be a refreshments stop at half way point in Omeath. For anyone that doesn't own a bike, or cannot transport their bike to the Marina, a hybrid bike will be provided free-of-charge at OnYerBike, sponsored by Louth Local Sports Partnership, together with a helmet and high vis waistcoat.
Community Bike Rides are open to Adults only, with 8 places available each day (there are a number of alternative kids and family cycling events on offer during Bike Week).
To join in, you will need to register at https://www.communitybikerides.ie and book on to the ride. If you do not book onto the communitybikeride website then you are not covered under Cycling Ireland insurance & cannot take part.
DISCLAIMER - Talk with your doctor by phone or in-person BEFORE you start becoming much more physically active or BEFORE you have a fitness appraisal. You may be able to do any activity you want — as long as you start slowly and build up gradually. Or, you may need to restrict your activities to those which are safe for you. Talk with your doctor about the kinds of activities you wish to participate in and follow his/her advice.
Before you take part in this exercise programme you must adhere to the COVID 19 guidelines and abide by the guidelines of the restrictions in place at the time as laid out by the government. By signing up to this course of activity you agree to abide by these guidelines & do not hold the LLSP in any way liable if you do not adhere to said guidelines.
You should understand that when participating in any exercise or exercise program, there is the possibility of physical injury. If you engage in this exercise or exercise program, you agree that you do so at your own risk, are voluntarily participating in these activities, assume all risk of injury to yourself, and agree to release and discharge Louth Local Sports Partnership from any and all claims or causes of action, known or unknown, arising out of participating in the online fitness video sessions.
Enjoy and stay safe- the LLSP team