Community of Practice Exploring the Holistic nature of Health & Well Being
Community of Practice - Exploring the Holistic nature of Health and Well Being
About this event
Community of Practice:
Our community of practice platform aims to provide opportunities for Early Years Professionals in Offaly to interact regularly, support each other, share information, build relationships and learn from each other.
We will facilitate regular on-line sessions to allow early years professionals in County Offaly develop a shared repertoire of resources, experiences, stories and tools which will support professionals to address challenges and develop practice.
About this workshop:
This session will focus on the Holistic nature of Health and Well Being and consider the perspectives of children and professionals.
Together, we will consider the indicators and influences of well-being in Early Years Services.
Booking Criteria:
This workshop has been prepared specifically for ELC providers. Registrations are open to services based within the county of Offaly only. (If this criteria does not apply to you and you register a place please note your booking will be cancelled)
Maximum booking of 1 people per service
Booking is on a first come, first served basis
Places are limited
DCYA Number and name of service must be given at time of registration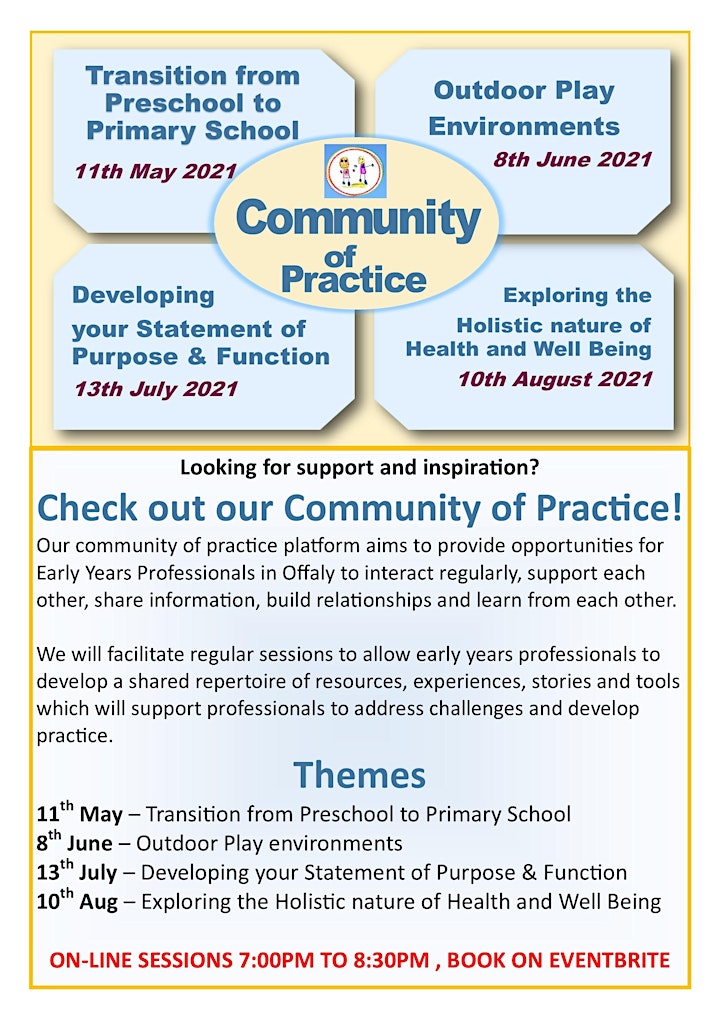 Organiser of Community of Practice Exploring the Holistic nature of Health & Well Being