Description
Company Structuring and Filing Obligations for Start-ups - Tax Issues

DCU Invent
5th May 2019
1.00 - 2.00pm
Seminar One of Three


---
This seminar will advise on the options available from a company structuring perspective and the potential impacts that various structuring approaches can have on a company's ability to avail of various tax reliefs.
This seminar will focus on:
Early stage start-ups – business structuring, exploring the tax reliefs available on inception, as well as setting out business filing requirements.
Annual compliance requirements.
Beginning with the end in mind – tax efficient exit strategies; exploring the implications from a taxation perspective of company structuring, e.g. entrepreneurs relief, implementing holding companies etc.

In practice, BDO continuously experiences scenarios where companies do not consider the above points until it is too late, i.e. post implementation. As a result companies can find themselves missing out on certain reliefs or falling foul of certain compliance obligations.
Hosted by:Derek Henry – Tax Partner BDO


---
OVERVIEW of the three seminars and how they all fit together.
The purpose of these three seminars is to provide assistance to start-ups and companies on the wide range of funding and innovation supports currently available.
The seminars will advise on:
Company Structuring and Filing Obligations for Startups - Tax issues to consider
It is hoped that these 3 seminars will enable a company to devise and implement extremely effective 3-5 year strategies where R&D is at the core of the company.

Each seminar will be approximately 45 minutes long, consisting of a 25 - 30 minute presentation, followed by a Q&A session.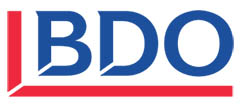 ---
HOSTS


---
LOCATION
This event will take place in the ont he top floor in the DCU Invent building (Dublin City University's main campus on Collins Avenue). Press here for Google maps. The event is open to All.
---
PARKING
Parking is available in the multistorey car park via the main entrance to the campus on Collins Avenue.
---
CONTINUING PROFESSIONAL DEVELOPMENT (CPD)
A 'Letter of Attendance' will be available for those people who sign-in, attend and request a letter. Please email Terence Bowden (Terence.Bowden@dcu.ie) to request the letter after the event.
---
CONTACT

Maria Johnston,
Operations & Enterprise Development Manager
DCU Invent,
Dublin City University,
Glasnevin,
Dublin 9.
maria.johnston@dcu.ie
---