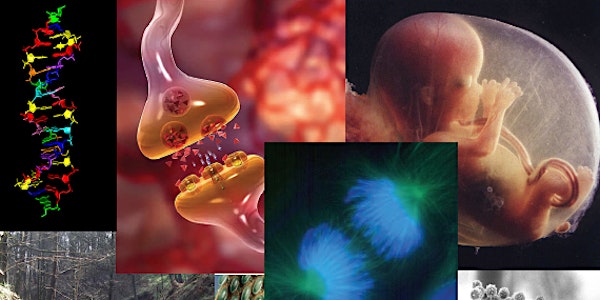 Complete Leaving Cert Biology weekly tutorials 2021-2022
A comprehensive series of weekly one-hour lessons covering the Leaving Cert Biology course.
Refund Policy
Refunds up to 7 days before event
About this event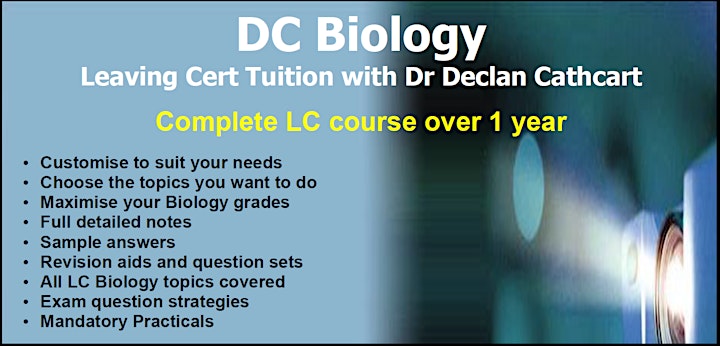 Building on the success of DC Biology's revision courses in recent years, Dr Declan Cathcart is this year offering students a series of lessons covering the entire Leaving Cert Biology course in one year.
Fully customisable - choose whatever weekly topics you want - see Tickets for full listing
***** FREE Introductory Lesson on Thursday 2nd September *****
All lessons will run on Thursday evenings from 7.00 pm to 8.00 pm, and will be recorded so that you can review the lessons at a later stage in the year. And if you can't make it on a particular week, you will always be able to access the recorded lesson.
A comprehensive set of notes, definition flashcards, self-assessment tools and more will be provided for each lesson.
Also available: A complete hard-copy set of notes, printed and bound, 10 euro plus P&P
The course is suitable for 5th and 6th years.
For 6th years, the disruption of last year may mean that you feel there are gaps in your knowledge, or that you need to deepen your understanding of some difficult topics. DC Biology will give you the chance to fill those gaps.
For 5th years, the course will help you to keep on top of a subject that is content-heavy and fast-moving in the first year of the Leaving Cert cycle.
Considering doing Biology as an extra subject? This course will ensure that you have all the support and resources that you need to succeed in the 2022 LC Biology exam.