Completing the Darwinian Revolution

Thursday, 20 June 2019 from 13:00 to 14:00 (BST)
Event Details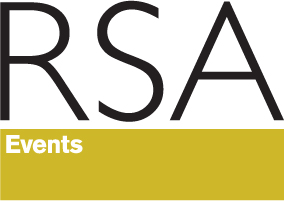 Completing the Darwinian Revolution 
Thursday 20th June 2019
1.00pm - 2.00pm
8 John Adam Street, London, WC2N 6EZ
Charles Darwin's theory of evolution revolutionized the study of biology. Yet, according to David Sloan Wilson, the Darwinian revolution won't be truly complete until it is applied more broadly—to social and cultural institutions..
Darwin's theory of evolution provides a single theoretical framework for biology, and all life sciences, today. But among humanities scholars, it is widely assumed that our rich cultural and behavioural development operates outside the rules of evolutionary theory. In fact, Darwin's theory has been considered taboo in the study of the social sciences, in the light of the inhumane theories of social Darwinism that emerged at the end of the nineteenth century. But, now, David Sloan Wilson, one of the world's foremost evolutionary thinkers, expands on what we traditionally consider biological. 

Informed by decades of research and drawing on a wide range of studies, Wilson investigates the development and evolution of human social and cultural institutions. What emerges is a powerful argument: if we can wisely manage the evolutionary processes that function within our social and cultural institutions, we will have the power to achieve positive social and economic change that has the potential to dramatically improve our institutions, our communities, and ourselves.

Join David Sloan Wilson for a special RSA event, as he offers a bold new case for expanding the evolutionary world view to solve the problems of our age at all scales—from the efficacy of our groups to our well-being as individuals to our stewardship of planet Earth.
Speaker: David Sloan Wilson, Evolutionary Biologist

  #RSAevolution

When & Where

DSA
The RSA
8 John Adam St
WC2N 6EZ London
United Kingdom


Thursday, 20 June 2019 from 13:00 to 14:00 (BST)
Add to my calendar
Organiser
For more than 200 years, the RSA has provided platforms for leading public thinkers. That tradition lives on in our free events programme.

Browse our distinguished and diverse roll call of past speakers. Missed an event that you were interested in? Don't worry you can listen to the podcast or watch the video.
What can I expect when I attend your events?

Our events typically last between one hour and one hour fifteen minutes, the speaker or speakers will present for the first half of the event before we open the debate up to you in the audience. You are welcome to ask a question or make a comment but please try to be concise and to the point so other members of the audience can get involved in the discussion too.

All of our events are audio and video recorded and are made available on our website to watch and listen to again. Please be aware that by attending our events you may be visible in the audience in photos or in the video of the event, and if you ask any questions these are likely to feature in our podcasts. We may also contact you in the lead-up to or after, but only for the event in question.
Your Privacy
The information you provide when registering for an event will be retained by the RSA and will be used to record attendance at the event. To understand more about how the RSA uses your data, please see our Privacy Policy.