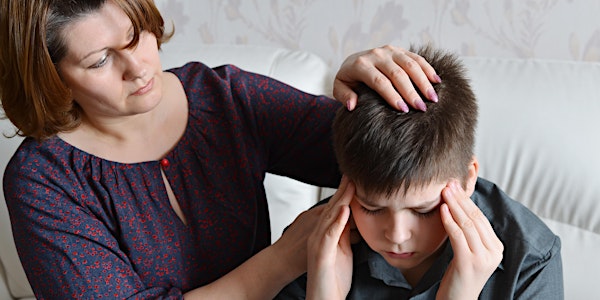 Concussion, migraine and post traumatic headache in children and teenagers
A free educational seminar for parents, coaches, teachers and youth workers to help them better recognize and manage headache disorders
When and where
Location
Talbot Hotel Stillorgan Stillorgan Road Dublin Ireland
About this event
If you work with children and teenagers or if you are a parent or carer to a child or teenager then you may at some stage come into situations where a child suffers a concussion injury or a child suffers with a headache disorder, such as migraine, which requires support and additional care. While sports coaches, teachers, parents and youth workers may be aware of the dangers of concussion they may not have specific skills to recognise and support children/teens who suffer a concussion, be it in the school yard or on the sports field. Some children and teens may go on to suffer from post concussion syndrome, a complex disorder in which various symptoms — such as headaches and dizziness — can last for weeks and sometimes months. People who suffer from migraine are also more susceptible to post concussion syndrome. This seminar is a practical session to better enable people who work with young people to recognise, differentiate and support young people and children who suffer from different headache disorders.
Migraine can be triggered by strong smells, therefore we ask that attendees to our events kindly refrain from wearing perfumes, aftershaves and any strong smelling cosmetics or toiletries.
Programme Outline
Concussion
● What is it?
● How to recognise it and how to treat it?
● Misconceptions and myths around concussion.
● Recognising concussion in young children or teens who have difficulty communicating their symptoms?
Post Traumatic Headache
● What is it?
● Risk factors?
● Treatment options?
Migraine
Differentiating Post Traumatic Headache from Migraine.
Supporting Children and Teens with migraine in the classroom and on the sports field.
The increased prevalence of concussion syndrome in people with migraine.
Symptoms of concussion syndrome.
Pharmacological Treatment options for concussion syndrome.
Non pharmacological options.