Portal Editor Emma Kavanagh will be joined by conference rapporteur Jennie Guy to close the week.
About this event
This event will be on Zoom and Facebook Live.
Please note: ISL Interpretation and automatic closed captioning will be available for all publicly broadcast events on zoom only. To access on zoom booking in advance is required.
Portal Editor Emma Kavanagh will be joined by conference rapporteur Jennie Guy to close the week. Founder and director of Art School, Jennie Guy is a curator, artist, writer and educator who will share her reflections on the week's events and discussions.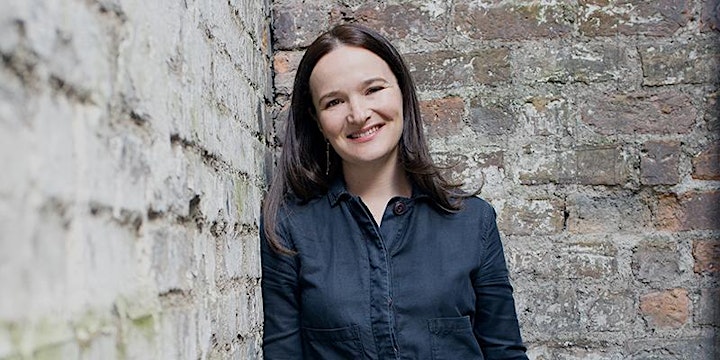 About Jennie Guy
Jennie Guy is a curator, artist and writer based in Dublin. She holds a BA in English literature and history and an MA in visual arts practices. Jennie's practice explores new contexts for artistic production and experimentation, rooted in the potential of collaborative enquiry. She is the founder and director of Art School, an experimental framework that explores strategies for placing artists within sites of education, and the editor of Curriculum: Contemporary Art Goes to School, a new volume of essays published by Intellect Books in 2020.
Alongside her work with art and education, Jennie curates and consults on a range of public art commissions, including works by Niamh McCann, Ruth Lyons, Adam Gibney and David Beattie. As curator in residence at Rua Red, she presented the two-person exhibition Field Recording with Mit Jai-Inn and Sven Anderson (2018) and the group exhibition It's Very New School (2017). Other recent projects include I Sing the Body Electric (2018), an education programme presented by EVA International and Artists' Exercises (2016), an online platform for distributing artists' educational strategies with contributions from artists all over the world.
Through her artistic practice, Jennie has realised films, performances, installations and texts including Hackers (2017), Hop Step Back Side Front (2017), Before the Flood (2015), How to See Clearly from a Distance (2014), Reading Ensemble III (2012), Life is Beautiful (2012), Selected Crônicas (2011) and Melancholy Park (2010). In conjunction with her independent practice, she is the manager of programme and operations at Fire Station Artists' Studios in Dublin. She is the recipient of an Arts Council Visual Arts Curatorial Bursary (2021).
Image credit: Mandy O'Neill
Organiser of Conference Closing Event