Connecting History: establishment of the Irish engineering union, 1917-23
'Connecting History: the establishment of the Irish engineering union, 1917-23' with historian Luke Dineen (Irish Labour History Society)
About this event
The Irish Labour History Society are hosting an event with historian Luke Dineen on Saturday 27 November at 4PM on the history of the Irish engineering union in the 1917-23 period.
Luke Dineen has written a history of CONNECT (and its predecessor unions), due to be published in early 2022.
Email secretary@irishlabourhistorysociety.com or book through Eventbrite to obtain the Zoom code.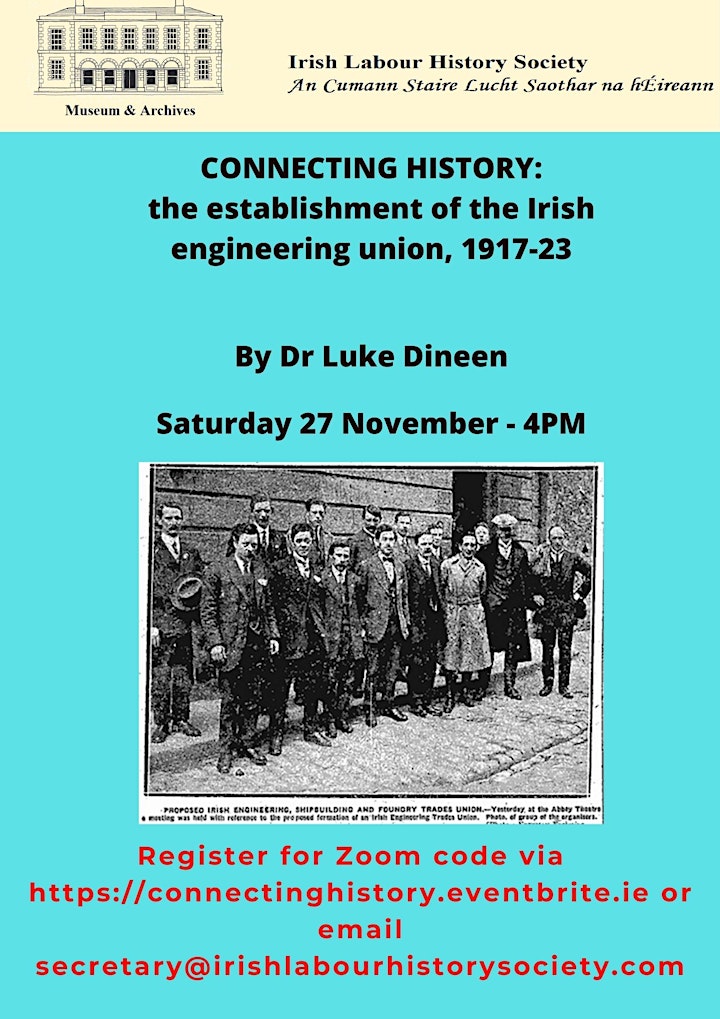 Organiser of Connecting History: establishment of the Irish engineering union, 1917-23