About this Event
What does this masterclass offer you?
The purpose behind this offering is to deepen our understanding of what it means when we connect with animals wholeheartedly. Through the art of animal communicaton we are chatting away to our herd of horses Hercules, Scotch, Wrigs & Dawn asking them what the animal kingdom needs from us to do this & how it helps all beings. We will of course be checking in with our resident feline master Georgie too for his guidance on the subject.
Then based on the teachings of the animals Hema Vyas, a heart-whisperer is going to guide us on deepening our connections with our own hearts so we can better follow the guidance from the animals I have received.
Who are the human teachers on this masterclass?
As a professional animal communicator and intuitive all the work I do with the animals is centered around a heart to heart connection. Teaching this art to others I have found that the best way for us all to connect in with the animal nation is by coming to a place of stillness within ourselves. On my journey one of the key influencers in my life to help me get to that place personally has been Hema Vyas. As a heart whisperer from the UK her knowledge and wisdom is a paradigm shifter. We put together this masterclass to help you deep dive into what it is your heart needs from you right now to help you evolve. To not only shift how you connect with animals but how you connect with the world at large. To all beings and all of nature. 
What can you expect on the day?
This is a 3 hour online offering via Zoom. Both myself and Hema offer teachings via ourselvs and the animals and guided meditations. There is also the chance to ask questions to deepen your understanding & help us tailor our teachings to work with the flow of the group. It will be recorded so if you miss the live event we are going to send it to everyone who booked in. We want this masterclass to be available to as many people as possible. The world needs greater heart intelligence now more than ever. And who better to be your allies on this journey only your animal family whom we invite to join in with you on the day. Have them beside you so they too can listen in & be a part of this movement or if they are not physically with you or in-spirit have their photo front & center! 
We very much look forward to meeting you & all the animals,
Lisa, Hema, Georgie & the Herd x
Meet Your Equine Masters...From the left Wrigs, Dawn & Hercules. Scotch is a little bit camera shy and we respect that ❤️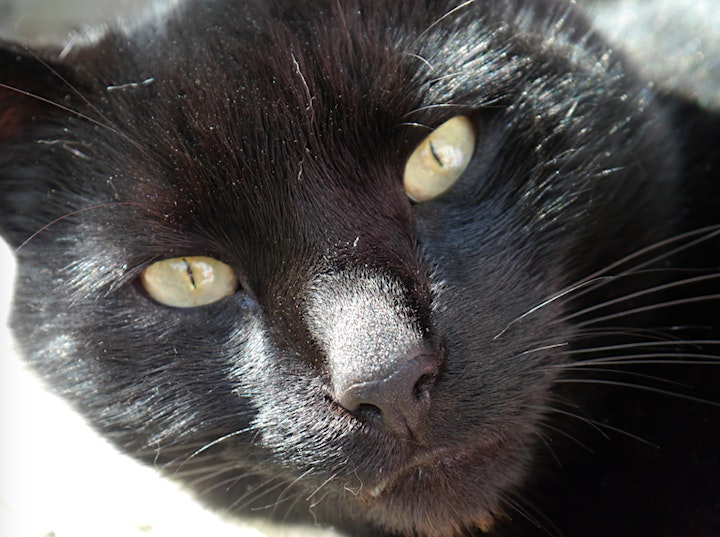 Meet Your Feline Master...Georgie is our resident teacher on our animal communication courses so is well versed at guiding humans on how to raise their animal loving game!