Connections in Motion: Dance in Irish and German Literature, Film and Cultu...
Event Information
Location
Irish World Academy of Music and Dance (IWAMD), University of Limerick
Ireland
Description
16th International Conference in Irish-German Studies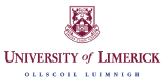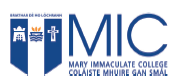 The conference explores Irish-German connections through dance from the 1920s to the present. It includes presentations on dance in literature, theatre, film, architecture, archives and education. Presentations will address dance in Irish and German modernism, choreographies of space in locations such as Ardnacrusha, dance in early German film, and the transgression of boundaries. Films to be screened will include Deirdre Mulrooney's Dance Emergency (2014), about the Irish-German modern dancer and teacher, Erina Brady, and Wim Wenders' film Pina (2011), based on the work of the German pioneer of Tanztheater, Pina Bausch. The conference will open with an exhibition of the celebrated Irish choreographer Marguerite Donlon, who made her name in Saarbrücken, and is currently working with the Bolshoi Ballet; it will close with a live performance of a new choreography by Donlon.
Registration fee waivers apply to students, staff, and centre members (up to 26 October, 2016). Registration on the days of the conference – €30 for full conference (and €20 for one day).
For more information, see www.ictstudies.eu, www.ulsites.ul.ie/irishgerman, and www.irishworldacademy.ie

Date and Time
Location
Irish World Academy of Music and Dance (IWAMD), University of Limerick
Ireland