Description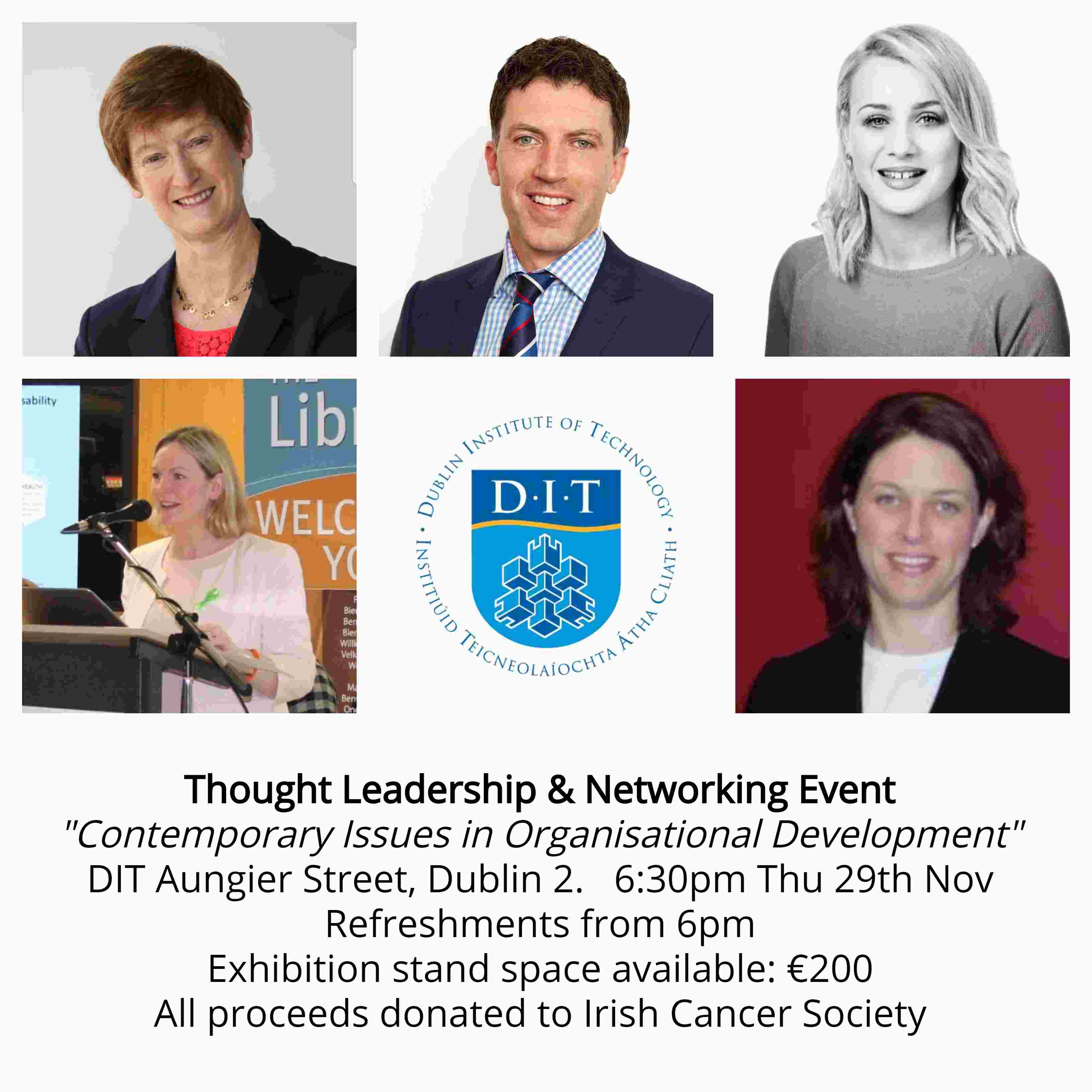 This interactive panel discussion will explore how organisation development capability can be developed through the alignment of strategy, structure, management processes, people, rewards and metrics.
We have assembled a panel of industry experts who can offer real-world insights from their own organisational challenges and proven best practices.
Panel members include:
Aidan Harney - Organisation, Leadership & Talent Manager, Intel Corporation
Aisling Mooney Eddy - Talent Management Director, A&L Goodbody
Ashley O'Donoghue - Head of Staff Development, DIT
Christine Maloney - Group Head Organisational Effectiveness, AIB
Joanne Cluxton - Group HR Manager, Mercury Engineering
Keara Dunne - Director - Leadership Learning and Talent, Kerry Group
Mary Connaughton - Director, CIPD Ireland
The social event will have a strong networking emphasis and exhibition stand space is available for €200.
This thought leadership event is a voluntrary project undertaken by DIT Human Resource Management students.
Refreshments are served from 6pm and all monies raised will be donated to Irish Cancer Society.