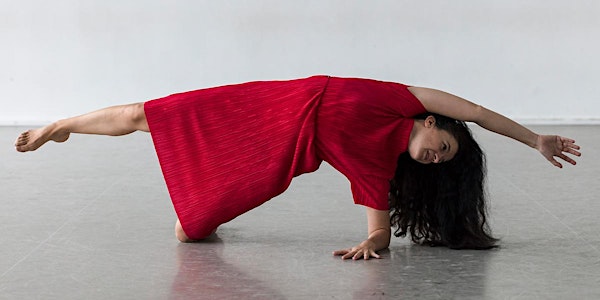 Contemporary with Monica Munoz @ DTI, Thurs Apr14-Jun16 | 6.45-8PM | 10 Wks
Event Information
Location
Dance Theatre of Ireland
Bloomfields Centre
George's Street Lower
Dún Laoghaire
Ireland
We're Back at DTI for Live Classes. Join us for an exhilarating experience in dance!
About this event
Fluidity and groundedness--with soulful music which motivates, inspires and supports the entire class, Monica's classes are energetic, dynamic and divinely approachable and enjoyable. Over the 10 weeks you''ll work on choreographed sequences that can be danced with your heart and soul!
IMPORTANT! Please read DTI Covid-19 Protocols for Attending Live Classes in FULL before registering. MOST IMPORTANT: As (at this time) in March, COVID numbers remain very high, we will continue to require masks in the building and in our Classes in March & April. We will keep the situation under review, and advise participants accordingly for May and June. We will continue with Symptom Check Form before each class. Dressing rooms are closed, please arrive ready for the class.
Monica Muñoz studied dance at the Folkwang University in Germany and completed her MA in Contemporary Dance Education at the Frankfurt University of Performing Arts. She has performed extensively across the globe for over 20 years with many companies and as a freelance choreographer and dancer; she was a long standing member of the Tanztheater Freiburg and was voted best dancer from the magazine TanzInternational. She has taught frequently at Dance Theatre of Ireland
Date and time
Location
Dance Theatre of Ireland
Bloomfields Centre
George's Street Lower
Dún Laoghaire
Ireland