Zero Waste Cooking Demonstration with celebrity Chef Rozanne Stevens
About this event
UCD Green Campus will be hosting a Zero Waste Cooking Demonstration with celebrity Chef Rozanne Stevens.
Rozanne Stevens is the culinary director of a zero-waste test kitchen at Dublin City University. Our work is underpinned by the United Nations Sustainability Goals, which marries planetary health and human health.
Join Rozanne in the kitchen on Tuesday the 9th of March at 18.00 to cook along with a low carbon meal!
Enjoy,
UCD Green Campus Team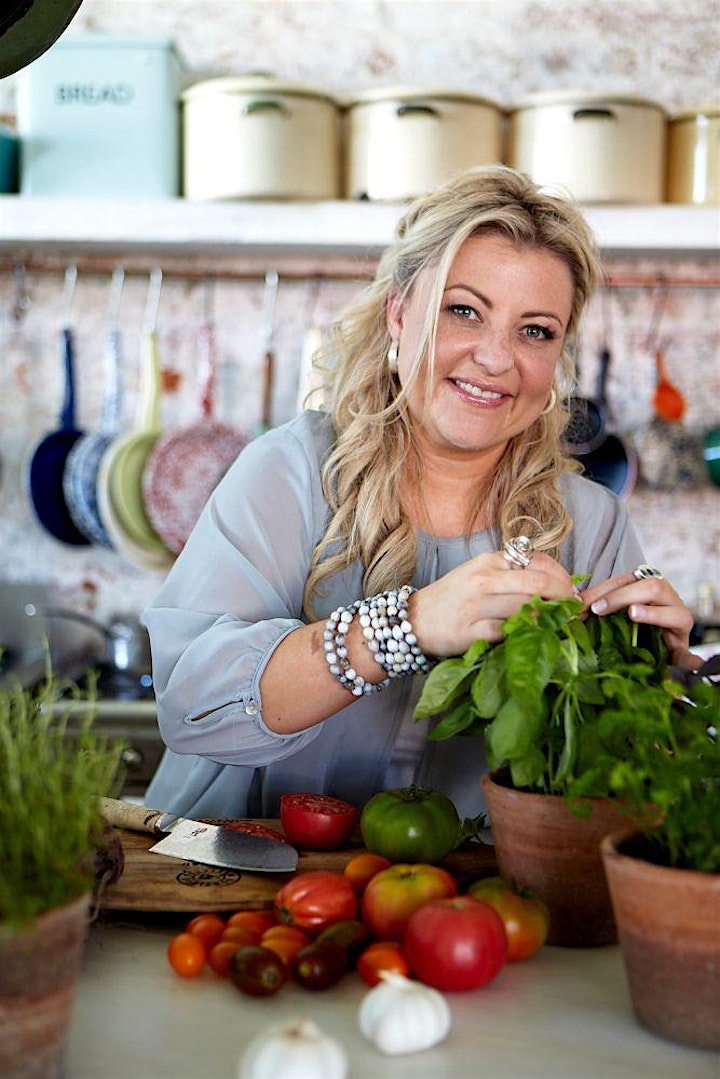 Menu
Oaty Banana Breakfast Bars
Savoury Chickpea Loaf
Asian Noodle Salad
Beetroot Butternut Lentil Salad
Loaded Hummus
Chocolate Pretzel Trail Mix
Oaty Banana Breakfast Bars
Makes 1 tray
This is a very old recipe of mine that has really stood the test of time. It is a very simple recipe that doesn't require a long list of fancy ingredients. It is ideal as a portable breakfast or afternoon pick-me-up, packed with the goodness of oats, nuts, and fruit. Plus, a great zero-waste recipe to use up overripe bananas. In fact, I purposefully leave a few bananas to go brown just so that I can bake this! Rather than a shop-bought muesli bar, baking your own bars helps you to avoid palm oil in baked goods, which is detrimental to the environment and your health.
Savoury Chickpea Loaf
Makes 1 large loaf
This is a lovely savoury loaf that is substantial yet easy to digest. Serve a thick slice with a green salad and a drizzle of balsamic reduction. It's also a great zerowaste recipe as you have the opportunity to use up vegetables that you may have already.
It freezes well in slices, and I often fry a slice in olive oil and top with a fried egg and a few drops of hot sauce.
Asian Satay Noodle Salad
Serves 6
This is one of the easiest salad recipes I make. I avoid food waste by using a shop bought stir-fry mixed vegetables and adding a few odds and ends of vegetables I have the fridge. This is better than buying a whole cabbage, bag of carrots etc. The dressing is very moreish and pulls everything together. A great recipe to use up leftover cooked chicken or shred a shop bought rotisserie chicken.
Beetroot Butternut Lentil Salad
Makes 6 servings
This is one of the many lentil salads that I make. Puy lentils have a lovely flavour and texture and form an excellent base for many vegetables, herbs, cheese etc. It is a very resilient salad that travels well and keeps well in the fridge. You can customise your add-ins with what you have in the fridge, which keeps things interesting.
Loaded Hummus
Serves 4
This is a great way to take your hummus up a notch and turn it into a very attractive mini meal. Complete with crunchy vegetables and pita bread. I haven't specified quantities for the toppings as it really depends on what you have in the fridge. Use it as an opportunity to use up odds and ends of vegetables, especially anything crunchy.
Chocolate Pretzel Trail Mix
Makes 3 cups or 12 servings
List of ingredients needed to cook along will be emailed to attendees once registered.