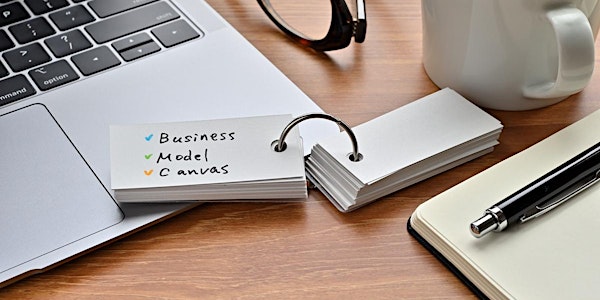 Copy of Lean Business Canvas Model
Lean Business Canvas Model -
About this event
This is a chance to REBOOT and ENERGISE your 2022 business strategy. In this workshop which uses the Lean Business Canvas Model you can expect that you will:
Identify your key strategy options for profitable growth
Create a robust 1 page strategic plan describing where your company is going and how you plan to get there
You will set clear performance indicators that you can use to drive and motivate you and your business.
You will build in accountability to achieving your goals in the next 2 quarters of 2022
You will leave this session with a strategy and clear action plan on improvements you can make to your business and ready to achieve your 2022 ambitions.
Speaker Biography
Muireann Fitzmaurice owns the award winning marketing consultancy practicewww.MarketingCoach.ie. She is an expert at helping business owners with choosing the right marketing tools to market their business effectively.
She also has two digital marketing agencies. BrandedCourses.ie helps business coaches and trainers build branded online courses to sell their intellectual property online. DigitalPractice.ie is a digital agency specifically for physios and other professionals who want to build websites and develop marketing campaigns to grow their practice. In 2019 she was accredited as an Irish All Start Business Thought Leader in Marketing Strategy.
Testimonials
"Blown away by the creativity of this lady after hearing her speak. She knows marketing insideout, upside down and back again but it's the essence that she has truly captured and sharesso freely for the benefits of her audience. Fantastic!" Jayann Walsh
"Muireann is a great mentor. She is lively and engaging in her presentation style. She doesnot talk at you but to you. Her content and insights have been invaluable in helping mereposition myself again as a business owner. I am more grounded and confident in my brandand message delivery as a result. All thanks to the clarity she has given me. I am now where I want and need to be to do great work. I would highly recommend her as a marketing mentor on a one to one level or for any workshop or event." Pauline Harley
Connect with Muireann before the event: https://www.linkedin.com/in/muireannfitzmaurice/