Location
The Rose Theatre
1 Theatre Lane
Brampton, ON L6V 0A3
Canada
Countdown to Collision with us at our in-person Brampton, ON event.
About this event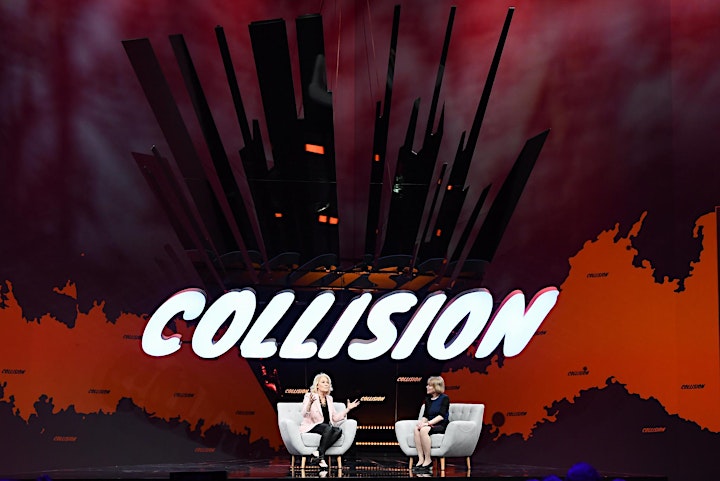 Countdown to Collision is a cross-Canada tour leading up to Collision June 20-23, 2022 in Toronto, Canada.
With 33,000+ attendees, 1,250+ startups, 850+ investors and 200+ partners. Collision will be the biggest conference of its kind in North America this year and you won't want to miss it!
To get to know our attendees coming from across Canada and to invite more people to join us, we are hosting evening events to celebrate local startup communities live and in person in these cities with Collision co-hosts Sunil Sharma, Casey Lau and special guests to be announced.
Join us across Canada in these cities:
What's happening at each Countdown to Collision event?
Find out what to expect as an attendee at Collision this year! From the incredible speakers and media, amazing startups and investors, Collision After Hours, PITCH, workshops, roundtables and so much more!
Fireside chats on the success stories in each city with founders, investors and what is coming next.
Networking, F&B and a chance for the community to come together once again.
Live and in-person at Countdown to Collision: Brampton:
Wes Hall, CBC's Dragons' Den
Issac Olowolafe Jr, Dream Maker Foundation
The event is free of charge, but capacity is limited so register now.
Main doors open at 6:00pm
Theatre doors open at 6:30pm
On Stage event starts at 7:00pm
More information about Collison: http://www.collisionconf.com