Location
Maison Notman House
51 Rue Sherbrooke Ouest
Montréal, QC H2X 1X2
Canada
Countdown to Collision with us at our in-person Montreal, QB event.
About this event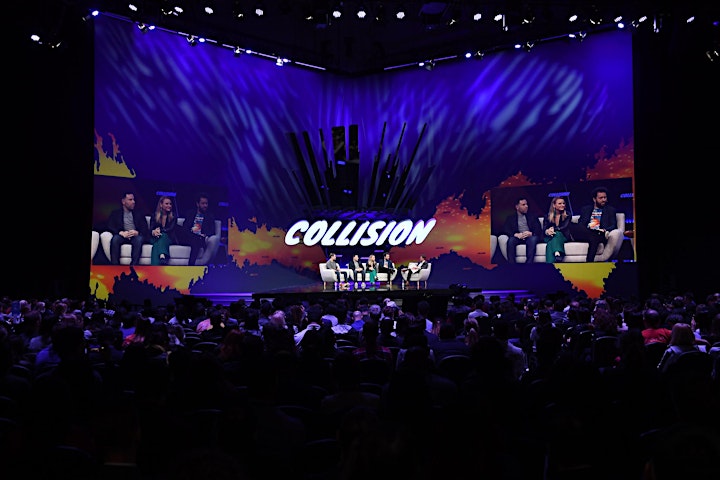 Countdown to Collision is a cross-Canada tour leading up to Collision June 20-23, 2022 in Toronto, Canada.
With 33,000+ attendees, 1,250+ startups, 850+ investors and 200+ partners. Collision will be the biggest conference of its kind in North America this year and you won't want to miss it!
To get to know our attendees coming from across Canada and to invite more people to join us, we are hosting evening events to celebrate local startup communities live and in person in these cities with Collision co-hosts Sunil Sharma and Casey Lau.
Join us across Canada in these cities:
Calgary
Vancouver
Toronto
Brampton
Montreal
What's happening at each Countdown to Collision event?
Find out what to expect as an attendee at Collision this year! From the incredible speakers and media, amazing startups and investors, Collision After Hours, PITCH, workshops, roundtables and so much more!
Networking, F&B and a chance for the community to come together once again.
At Countdown to Collision: Montreal we will be talking about the challenges and opportunities presented by Montreal as a tech hub and what the future will bring with our special guests, two leading investors in the technology space:
Katy Yam, Partner, Real Ventures + GM, FoundersFuel
Scott Loong, Partner, Panache Ventures
The event is free of charge, but capacity is limited so register now.
More information about Collison: http://www.collisionconf.com