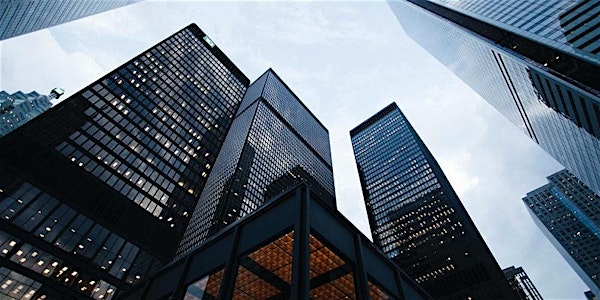 COVID-19 and the Future of Cities
Panel: Prof. Edward Glaeser, Prof. Jessie Handbury, and Prof. Diego Puga Chair: Prof. Martina Kirchberger
About this event
Trinity Research in Social Sciences, in partnership with its member schools and disciplines, is launching a weekly series "COVID-19 and a Changing Society". These will feature insights from across the social sciences from Trinity academics and international Social Scientists.
Our first event "COVID-19 and the Future of Cities" on May 18th at 3pm Irish Standard Time will be co-hosted with the Department of Economics at Trinity College Dublin.
The webinar will last 75 minutes, with three 15-minute presentations and a moderated discussion afterwards.
Panelists:
Prof. Edward Glaeser, Harvard University
Prof. Jessie Handbury, University of Pennsylvania
Prof. Diego Puga, CEMFI
Chair:
Prof. Martina Kirchberger, Trinity College Dublin
Edward Glaeser is the Fred and Eleanor Glimp Professor of Economics in the Faculty of Arts and Sciences at Harvard University, where he has taught since 1992. He has published dozens of papers on cities economic growth, law, and economics. In particular, his work has focused on the determinants of city growth and the role of cities as centers of idea transmission. He received his PhD from the University of Chicago in 1992. Some of his recent work examines how COVID-19 has affected small businesses.
Jessie Handbury is an Assistant Professor of Real Estate at the Wharton School in the University of Pennsylvania. She completed her BA and PhD at Columbia University and was selected as a NBER Faculty Research Fellow, International Trade and Investment. Her research interests lie at the intersection of urban economics, trade, and industrial organization. She has developed an exposure index based on smartphone app location data to help analysis during the current pandemic.
Diego Puga is Professor of Economics at CEMFI, in Madrid, Spain. His research interests include urban economics, economic geography and international trade. Born in Spain, where he completed his undergraduate degree in Economics, he obtained his Ph.D. in Economics from the London School of Economics in 1997. He is member of the Multidisciplinary Workgroup advising the Spanish government on scientific issues related to COVID-19 and its future consequences.
Martina Kirchberger is an Assistant Professor at Trinity College Dublin. She is a development economist with a particular interest in urbanization, infrastructure, the construction sector, labor markets, and spatial mobility. Previously, she was an Earth Institute Post-Doctoral Research Fellow at Columbia University. She received her DPhil in Economics from the University of Oxford in 2014. Some of her ongoing research examines the labor market effects of COVID-19 on low-skilled urban workers.
If the event is sold out, we will be live streaming the webinar to Facebook where you can also view it from our page: facebook.com/TRiSSTCD