Multiple Dates
CPD - ISL Interpreting in Domestic Violence Setting
ISL Interpreting in Sensitive Areas such as Domestic Violence
About this event
This CPD will introduce the concepts around Domestic Violence and other related subjects such as 'dominator characteristics'. The training will provide safety planning for interpreters working in the DV area and will cover the specific role that interpreters have in drawing attention to the needs of Deaf victims amongst the many mainstream professionals and agencies that are likely to become involved.
Requirements:
- This CPD is for Registered ISL Interpreters only;
- Registered ISL Interpreters must register and attend both days in order to complete the training.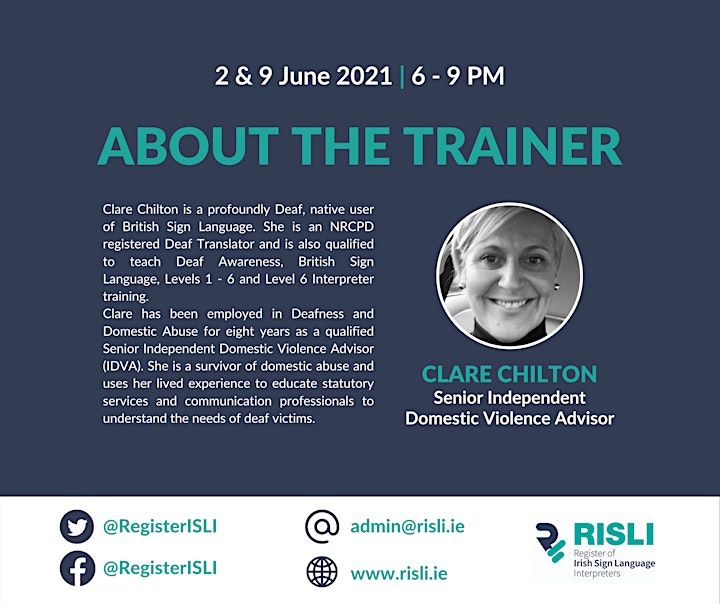 Organizer of CPD - ISL Interpreting in Domestic Violence Setting