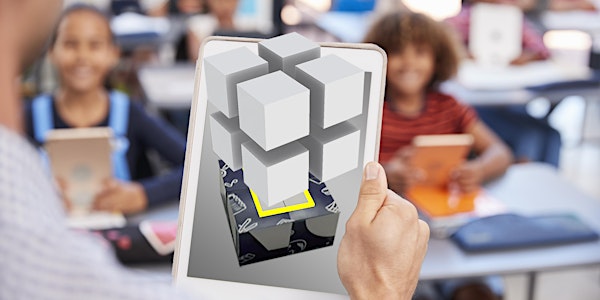 CPD Webinar: Augment Maths & Geometry Teaching
Practical application of Augmented Reality to Maths & Geometry in primary and beyond
About this event
During this interactive workshop you can have a hands on experinece on applying Augmented Reality applications to your teaching Geometry & Maths classes.
What will be covered:
Learning by exploring: discover and interact with 2D and 2D shapes, fractions, build and develop curiosity in multiplication, division and more
Learning by doing: use maths learning in teams in augmented scenarios
Learning by palying: check the knowledge of your students in a gamified interactive way.
Your Benefits for Joining:
All participants will receive a certificate of attendance.
1 attendee per webinar will get a 3 months access to Augmented Classroom free of charge. The draw will take place.
Who should attend:
- Teachers
- Educational institutions
- School district representatives
- EdTech enthusiasts and consultants
- Library media specialists
It's your time to bring a difference in your teaching with Augmented Reality and make your lessons memorable for a long time!
Register for FREE today!