Description
Join us for CIPD's one-day seminar "Creating a Culture of Workplace Well-being", in the stunning surrounds of Dublin's Conrad hotel, this November 13.
This is your opportunity to engage with thought leaders on the practices and evidence for building a sustainable culture of workplace well-being. The seminar will address:
the evidence and examples of which well-being approaches have a positive impact on individuals and organisations

the type of organisation culture and interventions to support positive mental health and tackle stress overload

how organisations can tackle the root cause of issues that risk damaging well-being and mental health

how issues such as financial pressure and the disruption of our body clock (circadian rhythm) impact health and well-being, and how to tackle them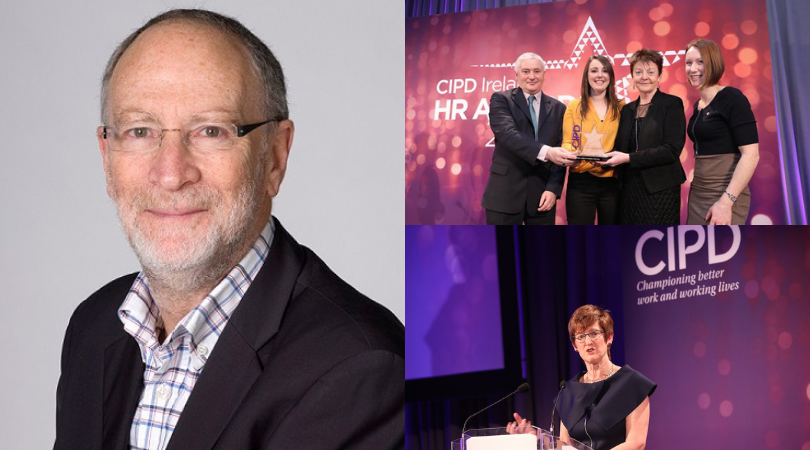 This seminar will bring you thought leader Prof Cary Cooper, Professor of Organisational Psychology at Alliance Manchester Business School and President of the CIPD, who will address what to do to deal with organisational cultures and work pressures when they are more powerful in guiding employee behaviour than well-being initiatives.

WALK, a voluntary organisation and CIPD Ireland 2018 Well-being award winner will share how they addressed the issues affecting staff well-being, and connected it to their business strategy, resulting in significant improvement in staff well-being measures.
You'll also learn insights and techniques to show you how to move the dial on employee well-being from:
Leading body clock expert Dr Annie Curtis of the Royal College of Surgeons in Ireland
Mindfulness leader Josephine Lynch, of the Mindfulness Centre
Researcher Robert Murphy of the Department of Health
Financial well-being expert Charles Cotton of the CIPD
Suicide or Survive CEO Caroline McGuigan will talk about their work with managers and employees in organisations like SKY, which breaks the stigma and provides practical tips to manage mental health daily and have it as part of everyday conversations.
Jennifer Grogan

of ESB's Health, Safety and Wellbeing Function will talk about what ESB has been doing to embed well-being into the ESB's culture and ways of working.
_________________________________________________________________________________________

Booking Terms and Conditions:
A cancellation fee of 25% of the full fee will apply to cancellations received up to 19th October 2018. No refund can be made for cancellations received after 19th October 2018. A substitution may be made at any time. CIPD reserves the right to cancel or reschedule the conference or change its associated programme or substitute a speaker. In the event of cancellation, liability is limited to the amount of registration only.
Please Note:
Professional photography and video production may be taking place at the event and these images may be used on future promotional materials for CIPD. Please note that by attending the event, you are giving your consent for your image to be used on any CIPD promotional materials.
For your security and peace of mind, CIPD and its subsidiaries will not supply your details to any organisation for marketing purposes. By submitting this request you confirm that you agree to the use of your information as set out in CIPD's privacy policy. We reserve the right to include your name in a list of delegates at the event.
Non-members may click here to sign up to receive our e-newsletters which will keep you up-to-date with HR news in Ireland as well as CIPD Ireland events and survey research.