Creating a Local Sustainable Future - Practical actions for your community
Sales Have Ended
Registrations are closed
Thank you for registering for this event, Creating a Local Sustainable Future - Practical actions for your community.
Sales Have Ended
Registrations are closed
Thank you for registering for this event, Creating a Local Sustainable Future - Practical actions for your community.
Description
Creating a Local Sustainable Future - Practical actions for your community
PPNs working together to strengthen our communities wellbeing and resilience.
Organised by the Public Participation Networks of five counties; Kilkenny, Tipperary, Waterford, Wexford and Carlow, in collaboration with the Irish Environmental Network, this event will bring together people from across the South East to explore ideas and actions that can be replicated in your locality, whether at home or in the community. With an impressive line up of speakers and facilitators, this day will give great insight into the challenges that communities are faced with and the possibilities that exist for positive change, while also providing inspiration and working examples of ideas that have already been put into action.

This event concentrates on local action, with the aim of giving attendees some real and positive actions that can be taken back into the community and used for local change. It is for anyone who is interested in creating a future proof community; whether you are already a part of a community group, you are a councillor or a business owner, or any individual who is ready for action. It will be of special interest to anyone who is a part of their local Public Participation Network (PPN), or who wants to learn more about the possibilities for action available through their PPN.
There are four workshops available to take part in, please choose two upon registration. See below for more information on each.
1A: Global Goals for Local Change - Bringing the Sustainable Development Goals to Life in Ireland
1B: Community Initiatives - Expanding the Conversation
2A: Water Catchments - Local Response to Climate Action
2B: Actions for Biodiversity
Each workshop is facilitated by an expert in their field, and attendees will learn about the topic from them and from each other. We will work together to compile action points surrounding each topic, and share the outcomes with each other. This will be followed by a Q&A session, where all facilitators will be available for further discussion. The conversations that begin here will be insightful and action orientated, ensuring that you have lots to take away from this event.
Meet with other local groups who will be showcasing their work at the event. Hear more about the Public Participation Networks, and how they can be used to help promote your community group and gain information on local initiatives and funding. Learn about the Local Environmental Networks who are working to connect everyone who shares an interest in the environment, and meet those involved in your county's Network.
---
Schedule:

09.45 - Registration

10.00 - Opening

10.05 - Introduction

- Davie Philip

10.15 - Keynote address - Grace O'Sullivan

10.30 -

Introduce the Four Workshops

10.35 - Workshop 1A: Global Goals for Local Change: Bringing the Sustainable Development Goals to life in Ireland. Hosted by

Davie Philip

OR

Workshop 1B: Community Initiatives - Expanding the Conversation. Hosted by Ray McGrath

11.20 - Break

11.30 - Workshop 2A: Local Responses to Climate Action. Hosted by Fran Igoe OR Workshop 2B: Actions for Biodiversity - Hosted by Pádraic Fogarty

12.15 - Feedback from workshops

12.45 - Panel Q&A - with workshop leads

13.15 - Introduce the stalls and groups & initiatives

13.30 - Lunch - Showcase and networking
---


Keynote Speaker: Grace O'Sullivan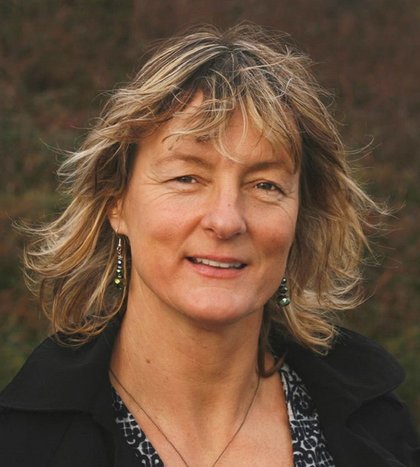 A mother of three, an ecologist, and an environmental education specialist, Grace is a former Greenpeace activist, a former Irish surf champion, and a green entrepreneur. Having grown up in Tramore, Co. Waterford, she has been a lifelong nature-enthusiast and environmentalist, with a particular love of the sea. Two years ago she was honoured to be elected as a member of Seanad Éireann. Since entering the world of politics she has worked within committees and on the ground in a number of key areas with an ecological and human dimension to them, tackling environmental and social issues head-on, with passion and dedication.
---
Workshops: Choose two of the following to attend. 1A or 1B, and, 2A or 2B.


1.A:

Global Goals for Local Change: Bringing the Sustainable Development Goals to Life in Ireland.
The Sustainable Development Goals, also known as the Global Goals, are a set of 17 global goals aiming to end poverty, combat climate change and ensure that we leave peaceful, sustainable societies for future generations. This historic agenda was agreed upon by 192 other countries worldwide in 2015.
Together, these goals provide a roadmap for all countries to follow for the next 15 years, encouraging all of us to make the right choices now to improve life for generations to come.
In April 2017, the Irish Government launched its plan for the Sustainable Development Goals (SDGs) which outlines how Ireland will deliver on the goals by 2030. The plan highlights the role of local level action – in particular the role of local government and Public Participation Networks - in raising awareness of and achieving the goals at local level.
This interactive workshop will explore the concepts behind the SDGs, as well as the practical side of applying the SDGs to the work of your community group.
Facilitated by Davie Phillip

For the last 20 years Davie has been a facilitator and trainer with the Sustainable Ireland Cooperative who trade as Cultivate (www.cultivate.ie). He designs and delivers networking and learning events including the annual Convergence sustainable living festival. Davie was a founding member of both FEASTA: the Foundation for the Economics of Sustainability and Sustainable Projects Ireland, the company behind the ecovillage project in Cloughjordan, Co. Tipperary where he is now based. From 2009 to 2011 he sat on the board of SEAI, the Sustainable Energy Authority of Ireland, Davie currently chairs the Cloughjordan Community Farm and is active in the education and research working group at Cloughjordan Ecovillage.
---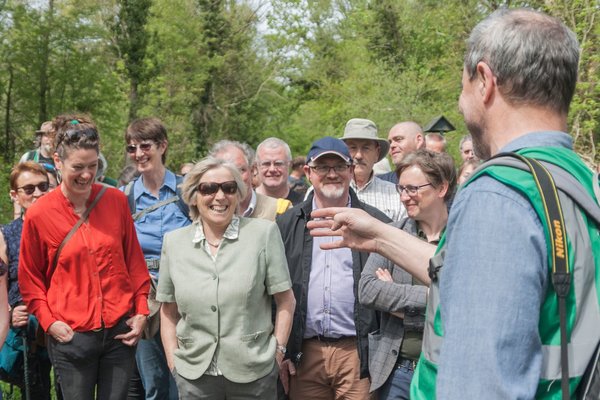 1.B: Community Initiatives - Expanding the Conversation
The purpose of this workshop is to identify a range of environmental actions that community groups and activists can undertake within an agreed time. Expanding the conversation within and towards groups that so far not have been seen as having an environmental remit is an underlying aim of the workshop. The potential of Laudato Si, the 2015 encyclical of Pope Francis will be an example explored by the workshop as an additional vehicle for expanding the conversation to hitherto excluded groups.

The workshop will produce a menu of actions that can be replicated in communities. This workshop will be of great use to those involved in their Public Participation Network (PPN), as the menu will also be created with the PPN in mind. It will create actions that can be first discussed internally in PPN structures, such as Environmental Linkage Groups and Secretariats, and then brought to a number of selected PPN affiliated groups. The menu of actions will be forwarded to all PPN affiliated groups encouraging them to select two actions for implementation in the short term.

This workshop will be action focused, and aims to ensure that action is taken following this event. The distribution of the menu of actions will be an important follow up step taken by the South East PPNs. Other follow up steps will be explored at the workshop, ensuring that the actions identified will be used as effectively as possible. Two essential elements to be kept in mind during this workshop will be putting a time frame on actions, and also ensuring that the actions can be undertaken by groups without having recourse to a long and complicated funding process.
Facilitated by Ray McGrath
Ray McGrath has lived at Cheekpoint Co Waterford for over 20 years at the confluence of the Three Sisters. Returning in 1962 from a career in education in Quebec he joined the Irish Wildlife Trust as it was setting up a branch in Waterford and was chair for two periods totaling 7 years. Seeing walking as a means of expanding awareness about the environment he became involved in organizing and leading walks. That led to assignments working on the development of coastal walking trails and to participation in local Agenda 21 actions and eventually to developing a template for the sustainable development of coastal communities in Newfoundland and Ireland Southeast.
Currently he is the environmental representative on the South East FLAG (Fishing Local Action Group) and on one of the Waterford Strategic Policy Committees. In May of 2018 working with Waterford Public Participation Network and the Dioceses of Waterford and Lismore he convened a conference to follow up on the recommendations of Laudato Si – Care of our Common Home, the Papal Encyclical of 2015. In the same year, Waterford Estuary Communities Network published his work 'Community Led Mapping of Waterford Estuary – an audit of its natural and heritage resources'. Turning ideas into actions is the challenge of our time. He is looking forward to working with conference participants in pursuing this goal.
---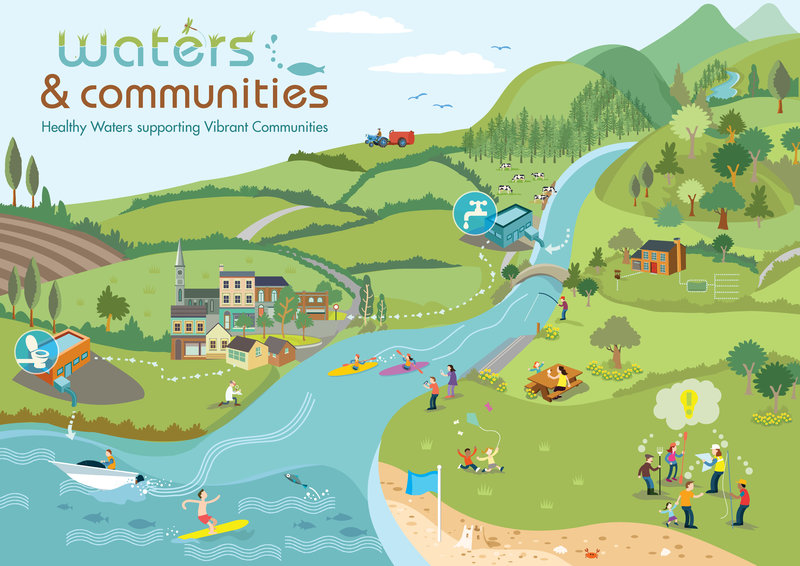 2.A: Water Catchments - Local Responses to Climate Action
Our rivers and lakes are of huge importance to the health of our land and communities. How can we work to improve the quality of our water sources, the life that they nourish, and the habitats that they provide for? Local waters are connected within geographical areas called catchments, it is this connection that requires us to adopt a broader view of the water environment.

This workshop will explore initiatives that are being taken in relation to water quality and management, and look at what can be done within communities to help nurture healthy rivers and lakes. The work of locally led projects will be discussed, and examples of positive and effective actions explored.

Attendees will gain insight into current actions being taken, and leave the workshop with ideas for actions that they can implement in their own community.
Facilitated by Fran Igoe
Fran is Southern Regional Coordinator for the Local Authority Waters Programme, a shared service working with Local Authorities and State Agencies to develop and implement River Basin Management Plans in Ireland, as required under the EU Water Framework Directive.
Prior to that (5 years) he worked on large scale locally led conservation projects, as project scientist and coordinator with IRD Duhallow on the EU DuhallowLIFE and RaptorLIFE projects. This included working with farmers, to develop locally led solutions to address farm and other related issues affecting protected wildlife and their habitats. This project developed a number of innovative bespoke measures to address environmental pressures associated with land drainage, river bank erosion, flooding and fencing, a range of riparian management techniques as well as outreach and farmer workshops.
Prior to the above, Fran worked in Inland Fisheries Ireland for 15 years across a range of areas from Fisheries Enforcement, Research, Habitats Restoration, Biodiversity to Stakeholder Engagement and Catchment Management. The Local Authority Waters Programme are working with a range of stakeholders and local communities across Ireland to support engagement in the management of our natural waters (rivers, lakes etc). Good water stewardship not only underpins the local rural economy but provides opportunities for a better quality of life for all.
---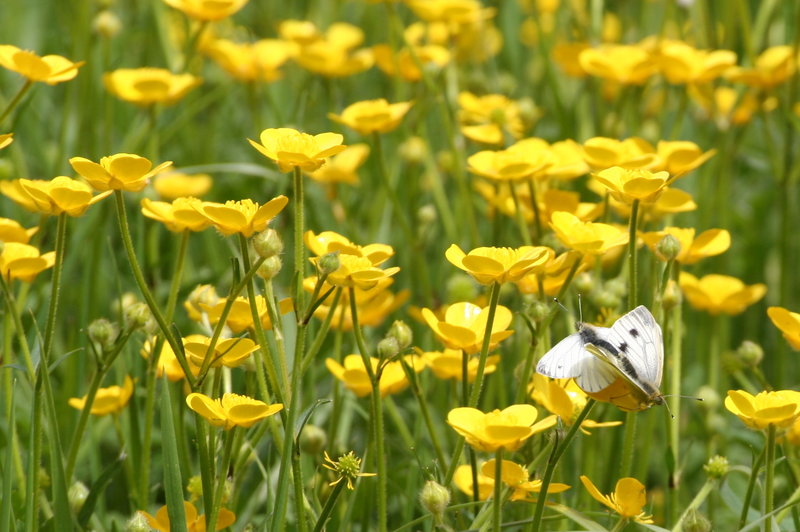 2.B: Actions for Biodiversity
This workshop will give you an overview of the current threats to biodiversity in Ireland, the challenges that habitats are facing, and the importance of creating healthy habitats where humans and wildlife can co-exist. Attendees will discuss what can be done to promote biodiversity at a local level, and to create habitats through community action that will encourage the healthy growth of a wide range of species.
Discover what can be achieved in the short and long term, and develop a list of simple actions that can be taken through individual and community initiatives.
Facilitated by Pádraic Fogarty
Pádraic Fogarty is an ecologist and former chair of the Irish Wildlife Trust and editor of 'Irish Wildlife' magazine. He is currently their campaign officer. He is author of 'Whittled Away - Ireland's Vanishing Nature' published in 2017.