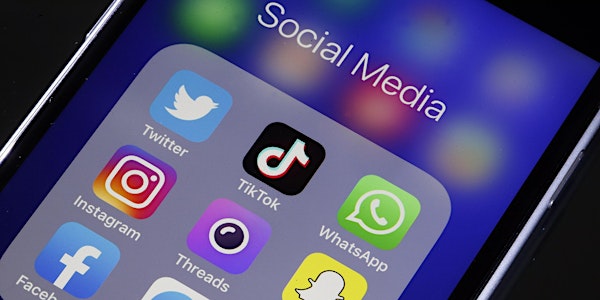 Creating a Social Media Strategy
The session will focus on how create an effective social media strategy for your organisation
About this event
SESSION OVERVIEW
During this virtual session, we will focus on how create an effective social media strategy for your organisation, making the most of using Facebook, Twitter, LinkedIn and other social media platforms to promote your product/services.
On the session, we will look at existing best practice Social Media accounts and how they can be used to give the company a better online presence.
WHAT YOU GAIN FROM THE SESSION
Learners will leave the session with a number of up to date practical tips, tools and useful planning techniques for using Social Media in the workplace.
WHAT'S COVERED
The benefits of having a social media presence
Knowing your audience
What should be in your social media mix?
Social Media etiquette
Creating a Social Media plan
Increasing your confidence using the Twitter, Facebook and LinkedIn platforms
Curating & creating content to best promote your product/services
Understanding the key sites and tools to aid social performance
Social Media pitfalls to avoid
This session will be delivered by Joanne O'Brien.
Joanne has many qualifications in sales and marketing but her greatest asset is that she has implemented this theory in day to day business and customer care. She has 20 years' experience of working with both large and small organisations in addition to currently running a successful freelance marketing agency for startups and small businesses.
Joanne brings her vibrant enthusiasm for training to every course she delivers. Her resulting style is participative and inclusive, which empowers learners to develop their skills and achieve great results from training.