Creative Content Marketing for Libraries | LAI Career Development Group AGM...
Description

On Friday 7th December the Career Development Group of the LAI will host our 2018 AGM. We are delighted to announce two groups of speakers, Media Literacy Ireland / BAI and creative content marketing agency Far From Avocadoes.
The day will feature a presentation by the Media Literacy Ireland / BAI, followed by a half-day creative content marketing workshop by Far From Avocades and will end with the CDG Committee reports and AGM.
Lunch will be provided, please let us know if you have any dietary requirements when purchasing your ticket and we will be happy to accomodate you.
A full schedule will be released very soon!
Join in the conversation on Twitter! #LAIcdgAGM18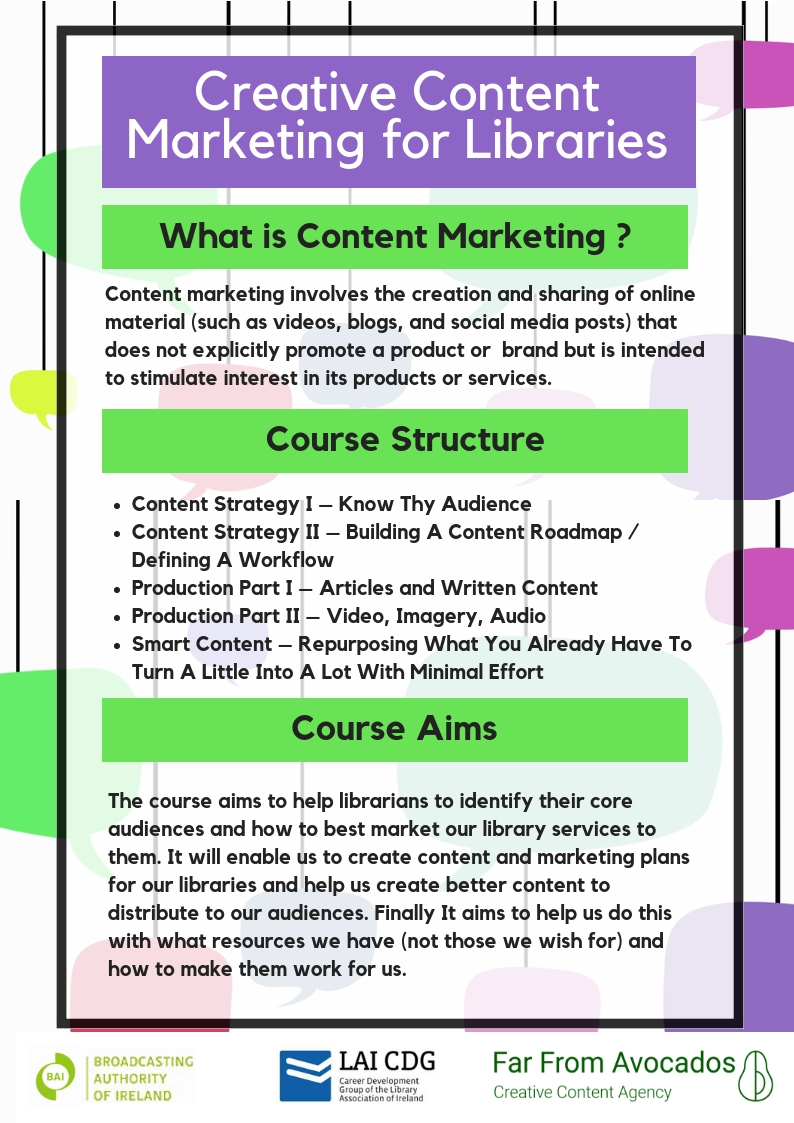 ---
This event will be photographed. Images will be stored by the CDG committee and may be used in print publications, on the CDG blog, shared on Facebook and Twitter or other online or print publications. If you would prefer not to be photographed or for photographs of you not to be published please contact the committee by email before the event laicareerdevelopment@gmail.com