Description



EVERY ARTWORK TELLS A STORY
How to live more mindfully? How to truly connect with your inner self? How to improve self-care? How to deal with emotional baggage? How to let go of the past and be more present? How to reduce stress? How to create a unique vision board? How to reconnect with creativity?
Over a year ago I'd been asking myself all those questions.
Since I was a child, I was finding peace of mind in the creative process. I followed my family tradition and spent my teenage years attending the Art School in Gdynia. Even though I was a top student, art on its own didn't feel like the right path for me. I was in love with philosophy and psychology.
In 2018, while I was working as a Coach and Trainer, I have connected my two big passions: art and personal development and founded Creative Mandala. It is a new mindfulness tool that will help you relax and spend some quality time with yourself.
My goal was to design a creativity tool/ a creative method that didn't require advanced art skills, but at the same time allowed the makers to easily create something truly beautiful, meaningful and personalised.
Creative Mandalas help us along the path to self-discovery, self-acceptance and inner growth.
The beauty of it is that every artwork tells a different story. Some participants use this tool to embrace or release a certain chapter of their life, and others are embracing their dreams by creating vision boards.



EVERYONE CAN CREATE
Scientists say that expressing ourselves through art can help us reduce stress and produce happy hormones in the body like serotonin, endorphins and dopamine.
Art is a natural way to practice mindfulness. Working on Creative Mandalas leads us into the process of concentration and flow, similar to the positive experiences during meditation.
Everyone can create.
Art strengthens our focus and increases attention. Some people might feel more comfortable to express themselves through visual arts rather than words.
The process of making Creative Mandalas will help you clear your mind and will have a positive impact on your wellbeing.
Creative Mandalas are a unique combination of collage, using circular mandala shapes, 100 symbols, photos, quotes and other elements that are significant to the participants.
Those, who studied the history of art know that symbols have been used in art since the beginning of human history. For the vast majority of people, the language of art is a mystery. I was always fascinated by the symbolism in the art that developed over the centuries and enabled artists to tell stories on a deeper level.

From first glance, Creative Mandalas are original symbolic pieces of art, but for their creators, they are often expressing special stories.
Creative Mandalas help to heal, let go and move forward.
Workshop participants can expect to find the creative process relaxing and therapeutic.


CREATIVE PROCESS
Step 1: Reflection
Each workshop starts with an introduction and short guided meditation. Working on Creative Mandalas is a contemplative process. Participants can come with an intention to grasp, embrace or release a life event or chapter. Creative Mandalas are often used as vision boards to express plans and dreams. If nothing comes to your mind, you will enjoy the process by working intuitively.
Step 2: Preparation
Each participant receives a printed version of Creative Mandala Starter Set (100 symbols and their meaning). Some creators bring photographs, personal notes or even old letters. There is no right or wrong. Participants receive an A3 sheet of paper with specially prepared thin mandala shaped frame to help you start. Art materials are provided and shared between the group.
Step 3: Creation
Creating the artwork is a contemplative and intuitive process. We provide a safe place to unwind, relax and go within.
Please feel free to share the process and finished artwork using the hashtag: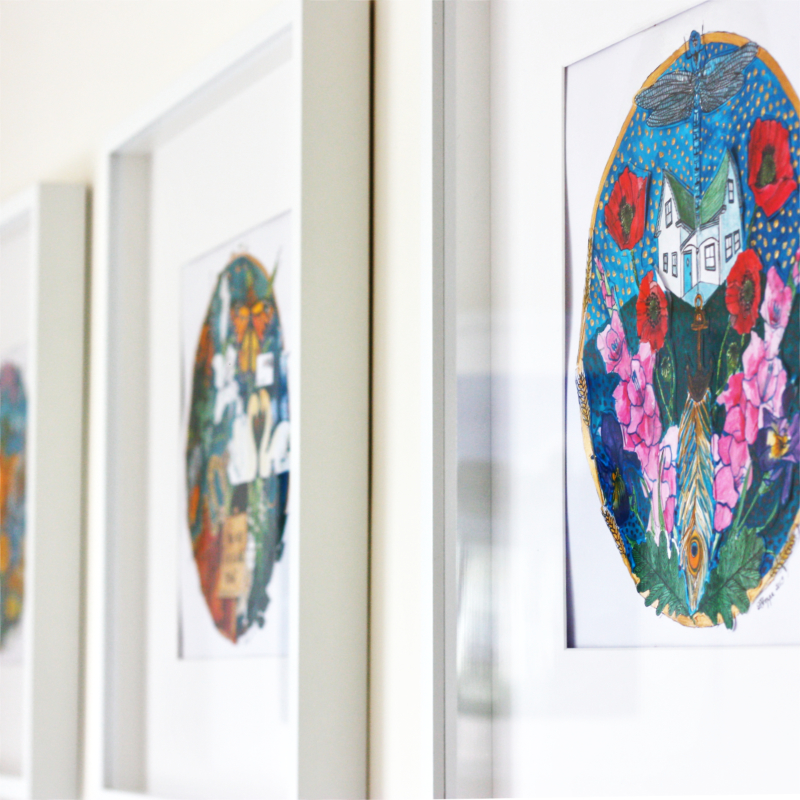 LOCATION:
Butler House, 16 Patrick Street, Kilkenny City, Ireland
Butler House is located on Patrick St. right in the heart of Kilkenny City, just a short walk from Kilkenny Castle, Kilkenny Design Centre and many of the city's best bars and restaurants.
We are just 5 minutes by car from the train station, and National buses also stop just across the road at Ormonde St, taking you right to our door.
Complimentary private parking for guests to the rear of the Butler House.