Description

STORY
Creative Mandala Workshops were developed in 2018 by artist and educator, Dominika Stoppa. They are a unique combination of collage, using circular mandala shapes, 100 symbols hand-drawn by Dominika, photos, quotes and other elements that are significant to the participants.
Every piece is different and meaningful to the artist. From first glance, they are original symbolic pieces of art, but for their creator, they are often telling a story behind one's life chapter. Creative Mandalas help to heal, let go and move forward.
Workshop participants can expect to find Dominika's creative process relaxing and therapeutic.
Monthly workshops are hosted in the beautiful scenery of Butler House in the artistic heart of Kilkenny City, just beside the National Design & Craft Gallery, Kilkenny Design Centre and Kilkenny Castle.
Every workshop is limited to 25 participants. Art materials are included in the ticket price.

CREATIVE PROCESS
Step 1: Reflection
Each workshop starts with an introduction and short guided meditation. Working on Creative Mandalas is a contemplative process. Participants can come with an intention to grasp, embrace or release a life event or chapter. If nothing comes to your mind, you will enjoy the process by working intuitively.
Step 2: Preparation
Each participant receives a set of 100 printed symbols and a booklet with the meaning of each one of them. Some creators bring photographs, personal notes or even old letters. There is no right or wrong. Participants receive an A3 sheet of paper with specially prepared thin mandala shaped frame to help you start. Art materials are provided and shared between the group.
Step 3: Creation
Creating the artwork is a contemplative and intuitive process. We provide a safe place to unwind, relax and go within.
Please feel free to share the process and finished artwork using the hashtag: #mycreativemandala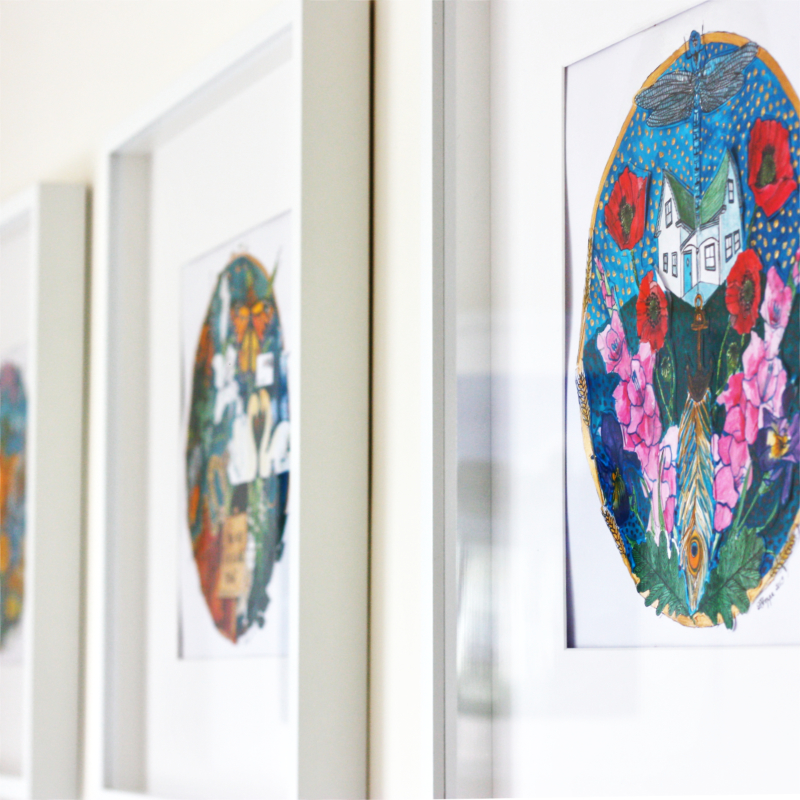 LOCATION:
Butler House, 16 Patrick Street, Kilkenny City, Ireland
Butler House is located on Patrick St. right in the heart of Kilkenny City, just a short walk from Kilkenny Castle, Kilkenny Design Centre and many of the city's best bars and restaurants.
We are just 5 minutes by car from the train station, and National buses also stop just across the road at Ormonde St, taking you right to our door.
Complimentary private parking for guests to the rear of the Butler House.