Description
CREATIVE SOUNDS - play instruments in your own creative way!
Limited spots- Early bird offer - Deadline for application: 31st March 2018!
Over the course of this 2-days workshop you will be able to awaken your creativity in many forms. We will create a wonderful space of experience and sharing which also allows us to learn from each other.
The teaching of how to play or apply certain instruments for self-healing or supporting others on their healing will be more in the background as this is part of my Foundation & Diploma sound healing courses.
Instead, the focus will be on bringing like-minded people together, who are not just curious but also wanting to experiment and experience. As well as open to learn about themselves and from themselves.
This workshop is open to anybody who wants to expand their way of playing instruments such as singing bowls, drums, shakers, gongs, tingsha, chimes,…and using your voice in a creative way.
If you have already experience and work with healing sounds or if you just want to explore your creativity through sound this is the perfect place to tap into it.
You will have time and space to explore for example "How many different ways can you play a Singing bowl?"
Instruments will be provided, but you are more than welcome to bring your own.
---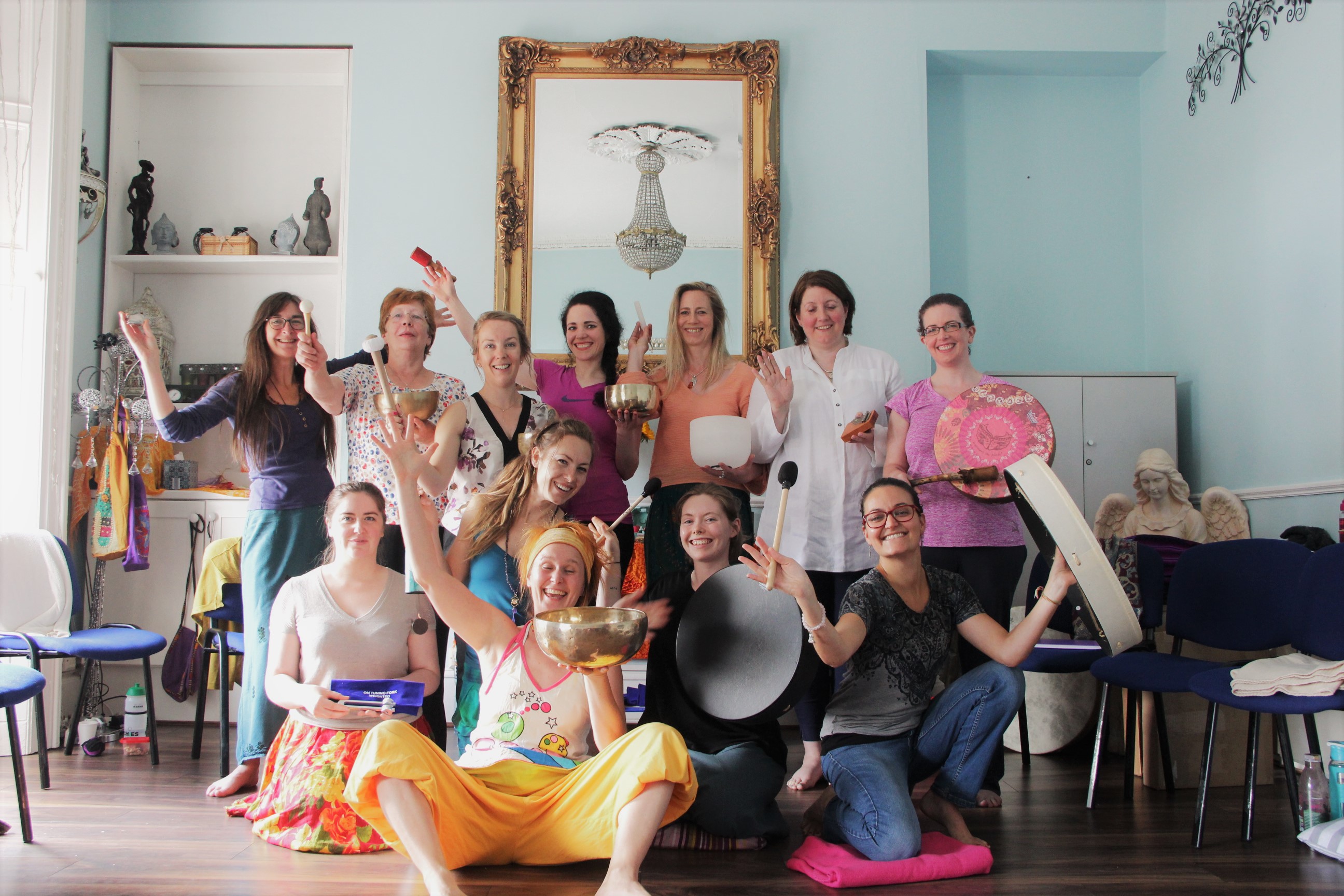 Workshop Content
DAY 1
> Creating a place where you can engage with your "creative you" and your creativity
> Experiencing a creative sound bath
> Exploring different ways of playing instruments including your voice
> Introduction into "The power of Runes through movement and sound"
> Hints, tips and improvisations
> Creating your own creative sound instrument
DAY 2
> Giving & receiving sound - dynamic dance of Singing bowls
> Fun, playful toning with gentle movements and with "The 6 healing sounds"
> Becoming an echo of diverse instruments
> Experiencing a creative sound bath
> Sonic awareness of your voice - toning for yourself, in pairs and the group
> Integrating your creativity into your daily life - meditation

---
Workshop Teacher: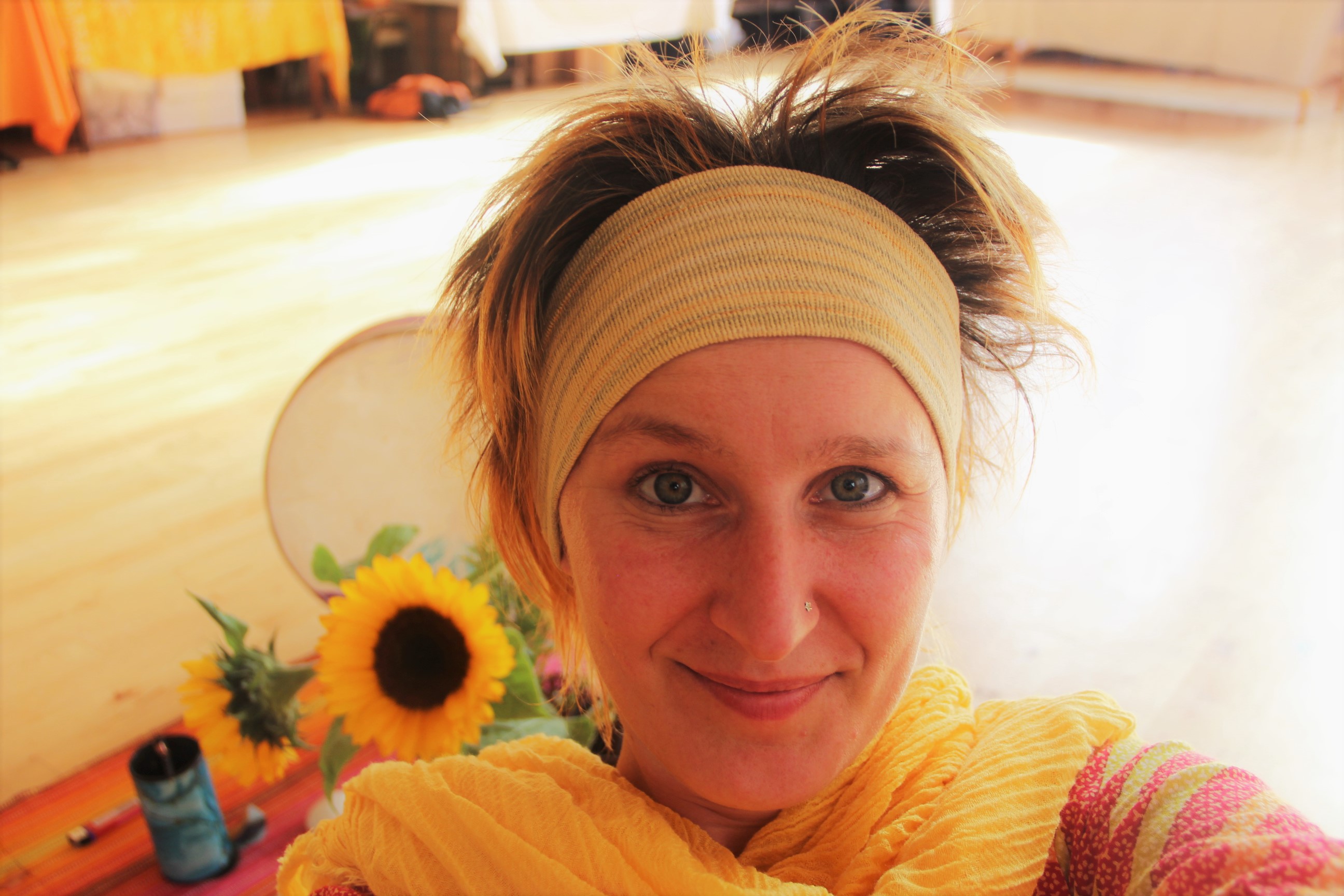 Simone Meschnig
Simone is a sound healing practitioner, yoga and meditation teacher. She runs a busy practice in Dublin where she has lived for 9 years. She is also an Associate Teacher & Tutor with the Sound Healing Academy.

Testimonials
Simone consistently receives outstanding testimonials:
Here's one from Marieleen H. Daly:
"Simone is a great teacher….she has great quality teaching skills, great knowledge and warm personality. I felt understood, supported and respected at all times. All of these qualities set the right tone to learn and develop sound healing skills within her class."
"I am very impressed how `safe and comfortable` this event felt for me. I also liked Simone's singing, it had something mystical and wise. She is a lovely person with a calm, relaxing charisma." Ina J.
---
Course Dates & Times:
21st & 22nd of April 2018
10am to 5pm every day

---
Course Fee:
2-day Workshop : € 165

Early bird offer till 9th of February 2018: € 140
Deadline for application: 31st March 2018!
The course fee does not include accommodation or meals. We are happy to provide details of local places to stay and eat.
---


For booking and further information, please contact:
Simone - simone.meschnig@gmail.com
Act now to secure your Early-Bird spot!
Book with a deposit. Please contact Simone to book your place now!
---