Visual artist Ana Colomer will introduce participants to the basics of stop motion animation using three different techniques.
About this event
This creative workshop takes place over two 90 minute sessions on:
11am, Saturday 20 November
3pm, Sunday 21 November
Booking a ticket will require you to attend both sessions.
Limited capacity - maximum 12 places
Imagine, Play, Shoot: Animation Techniques for Creativity
Participants will be introduced to the basics of stop motion animation using three different techniques, cut out, drawing and Claymation. You will be guided through the process: conceiving a story, planning, and storyboarding, designing characters, shooting, and editing (including adding sound).
The workshop will also look at the different hardware that can be used for animation; tablet, computer, cameras, accessories (tripod, lights), and software (Zu 3D, Stop Motion Studio) and at some samples of stop motion animation made by children.
Participants will receive a package of materials in the post before the workshop.
Some basic tools will also be needed: scissors, pencil / coloured pencils / markers. Tape and smart phone.
A box such as a shoe box would be useful but not essential, a tripod or two unopened tins to help hold the smart phone into position.
Participants will need to download the free version of the Stop Motion Studio App.
Please note, when booking your place you will be asked to provide an address to which the materials package can be posted too.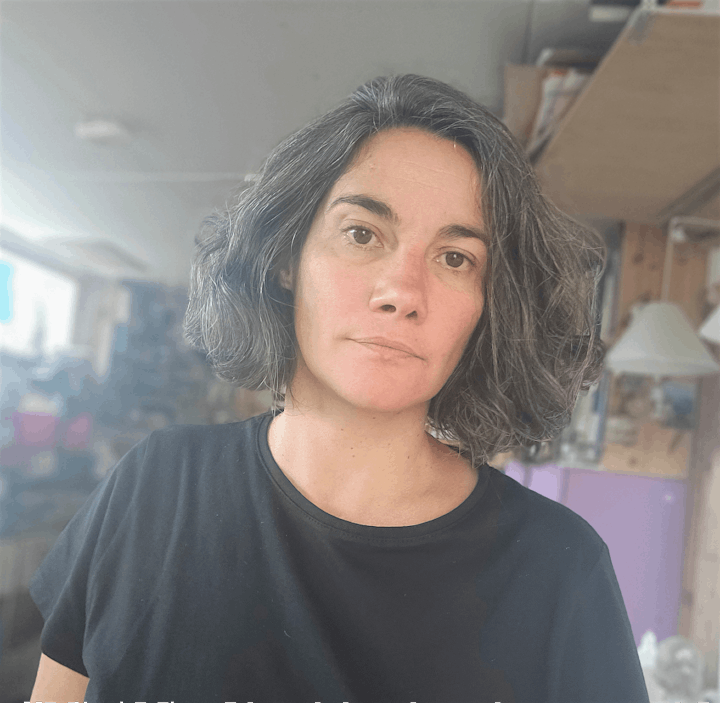 About Ana Colomer
Ana Colomer is a visual artist based in Ennis Co. Clare. Ana works as a community artist and arts educator. She is a leading tutor for Teacher-Artist Partnership (TAP) in Co. Clare, Creative Youth (LCETB) tutor panel, Creative Associate for Creative Schools with The Creative Ireland Programme, and Associate Artist with Helium Arts.
Ana's creative practice includes painting, puppetry, animation, film, and multimedia installations that combine three or four elements.
Her work is interactive and thought provoking.
Ana has also produced several tutorials for RTE Homework Club and online content for Made in Limerick Festive Programme 2021, Nenagh's Children Film Festival, and the Art's Council Creative School's Week.
Organiser of Creative Workshop: Imagine, Play, Shoot