Creative Clusters Facilitator Daithí Ó Murchú will bring participants on a creative journey exploring the creation of a Paradise Garden!
About this event
This creative workshop takes place over two 90 minute sessions on:
3pm, Saturday 20 November
11am, Sunday 21 November
Booking a ticket will require you to attend both sessions.
Limited capacity - maximum 12 places
When Reality Ends, Imagination Begins: Designing for Creativity and Wellbeing in an Artistic Paradise Garden
Nature Based and STREAMS Education open the doors to meaningful, practical, creative and artistic engagement with Climate Action in schools. Based on a Biodiverse, Digital and Green Garden Design envisioned by children and a whole-school community, our Schools of Excellence Creative Cluster challenged all involved during the Pandemic, to artistically realize their vision, without boundaries of imagination through a central theme of 'kindfulness'. Arts knows no boundaries.
This workshop is a journey of creativity and artistic expression bringing participants on an exploration of the aspects of creating a Paradise School Garden.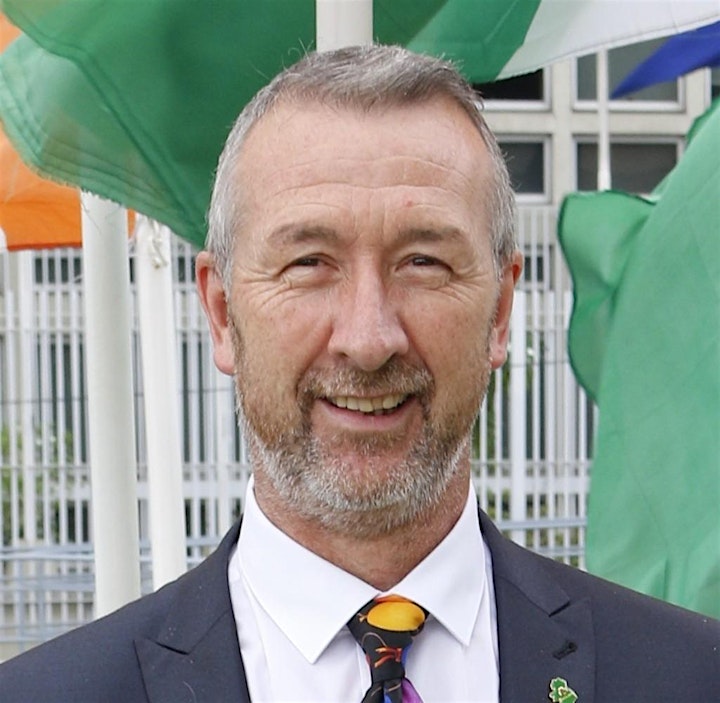 About Daithí Ó Murchú
Dr. Daithí Ó Murchú began his teaching career in the 1970s, and is passionate about creativity, empowerment and sustainability in Local World communities. He has worked as a Principal teacher, university fellow and expert consultant in education for sustainable development and 'emerging technologies'. Daithí has spent his life engaging with ever evolving best-practices in creativity around 'Nature Based Solutions Education'. His passion for Biodiversity, the SDGs and holistic kindfulness is also depicted on his websites www.biomebioyou.eu, www.domurchu.com & www.secondyou.eu . Finally his work in Africa as the Honorary Consul for the Ivory Coast to Ireland, can be seen at www.jitl.ie
Organiser of Creative Workshop: When Reality Ends, Imagination Begins