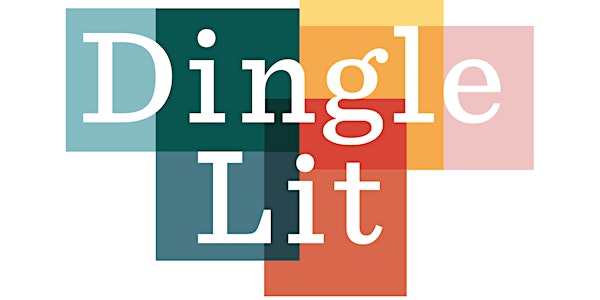 Creative Writing with Adam Wyeth/SOLD OUT
Creative Writing with Adam Wyeth/This workshop is full.
When and where
Location
Dingle Hub V92 P9NX Páirc Ghnó Cúilín Dingle Ireland
About this event
A brief explanation of the workshopIn this stimulating workshop you'll be given a range of writing prompts to help get your creative juices flowing and improve your skills as a writer. Moving across all fictional genres, this course will provide ways to deepen imagination and craft, bringing fresh ideas and layers to your work, helping to take to it to the next level.
Who the workshop is for:This writing is designed for all writing levels. All you need is pen, paper and your imagination.
What the workshop covers:The workshop will focus on discovering your own unique voice as a writer using instinctive modernist approaches to get the pen moving and deepening your voice in fresh and surprising ways.
We will look at the importance of free writing and balancing this with economy and precision. We will look at pieces of literature from the inside and discuss what makes these pieces work; then use some of these as prompts to create new material. We'll delve deeper into the world of character, setting, image and symbol, discovering how all these aspects can add meaning and hidden layers to narrative. Some of the aspects the course will cover:
 Speed writing or stream-of-consciousness writing
 Dialogue and pacing
 Finding and deepening your writing voice
 Keep it symbol: How symbolism can deepen a story adding layers
 Characterization, conflict and angle
 Avoiding cliché and then subverting cliché
 Rewriting, editing, polishing
 Using literature as models and springboads to create fresh words
Cost €50 + Eventbrite fee
Friday November 18th 10am to 4pm
When you book your place on the course we will confirm by email.
Cancellation/Refund Policy
You are entitled to a refund within one week of your payment, (less any Eventbrite fees) provided that the workshop has not already started.
We cannot refund fees in respect of cancellation after this time. We cannot offer partial refunds to students who do not finish the workshop.