Description
In this actionable workshop for piano teachers, we'll look at how we can teach core skills like scales, music theory aural skills using creative activities and games. We'll walk through all the concepts and put them into practice during the session, so that even if you're a complete beginner to all this "creative stuff" you'll come away feeling confident and ready to use the ideas in your lessons.
Workshop Topics
There will be 4 main sessions during this full day workshop:
Aural and rhythm teaching toolkit and how to use creative activities to explore pieces
Gamifying theory – how to make theory fun, interactive and memorable for students
What's your "why" – finding your teaching philosophy and planning to achieve it

Whole body learning strategies for repertoire
...plus plenty of time for questions and exploring together!
This workshop will be specific to piano teachers, however, if you teach a different instrument you're welcome to come along. You will just need to do a little adapting of the activities for your own teaching.
Tea/coffee and lunch is included!

This workshop is run by Nicola Cantan of Vibrant Music Teaching and Colourful Keys, with special guest Paul Myatt who will be joining us all the way from Sydney, Australia.
About Paul Myatt
Over the past 31 years Paul has been teaching and performing music. He has a passion for music education and in 1994, with business partner Gillian Erskine, he launched the Forte School of Music network in Australia. Today the network boasts over 6,500 students across 17 locations in Australia, New Zealand and the United Kingdom.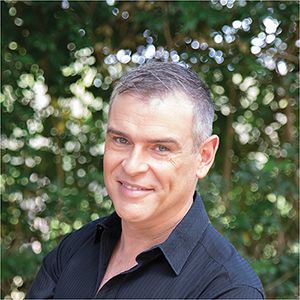 Paul has been instrumental in the development of the Forte curriculum, along with the teacher training processes, used exclusively for across the extensive music school network. The extensive Forte curriculum incorporates programmes for students of all ages and levels, including exam preparation.
In 1997 Gillian and Paul, frustrated by the lack of innovative textbooks for teaching music theory, started writing Theory Fundamentals series which are today published for the British (ABRSM & Trinity College) and Australian (AMEB) markets and have been on top 20 print music best-seller distribution lists.
On a continuous basis, Paul has embraced technological and pedagogical advances developing and co-developing online support materials (games, quizzes, downloadable worksheets, etc) for both students and teachers. Paul is also a regular presenter at music conferences and music education workshops across the world eg. NAMM Conferences, 88PianoKeys.
Some of his recent workshops and collaborations include:
- Innovative and Creative Teaching Workshop for Trinity College (London) across Australia (with Susan Head)
- Teaching Piano using Orff-Schulwerk and the AMEB Series 4 Syllabus for Sydney Conservatorium, University of Sydney (with Susan Head)
- Transform your Piano Teaching using Innovative Techniques to Explore ABRSM Repertoire – UK
- Transform your Teaching – a series of practical hands-on workshops focussing on Improvisation & Pop Piano (with Tim Topham)
- Presenting a paper at the London Music Expo in March 2019 where he will speak on Whole Body Learning.
As a professional development junkie, Paul continues to regularly attends conferences and attends many courses. Paul's purpose in life is to continue to learn and educate himself and help others to achieve their goals.

About Nicola Cantan
Nicola Cantan is a piano teacher, author, blogger and creator of imaginative and engaging teaching resources. She loves getting piano students learning through laughter, and exploring the diverse world of music making; through improvisation, composition and games.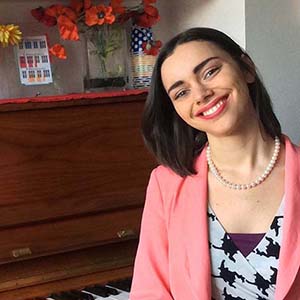 Nicola's Vibrant Music Teaching Library is helping teachers all over the world to include more games and off-bench activities in their lessons, so that their students giggle their way through music theory and make faster progress. Nicola also runs a popular blog, Colourful Keys, where she shares creative ideas and teaching strategies, and hosts regular training events for piano teachers.
Any questions?
Feel free to get in touch with me directly if you have any questions at all about the workshop on my contact page: www.vibrantmusicteaching.com/contact