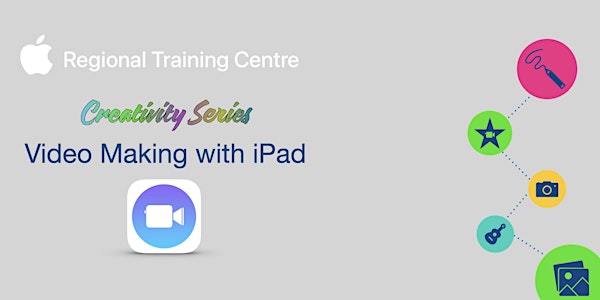 Creativity Series - Video with iPad
Join our Creativity Series to learn how you can integrate the curriculum into your classroom.
About this event
Workshop 3 of 4
In this workshop we will focus on examples of video making and how you can integrate video with iPad into your curriculum using the Everyone Can Create guides and portfolio.
Suitable for all teachers and education staff.
This workshop can be attended as an individual workshop or as part of the creativity series. Upon completion of all 4 teachers will receive an RTC Creativity Certificate.