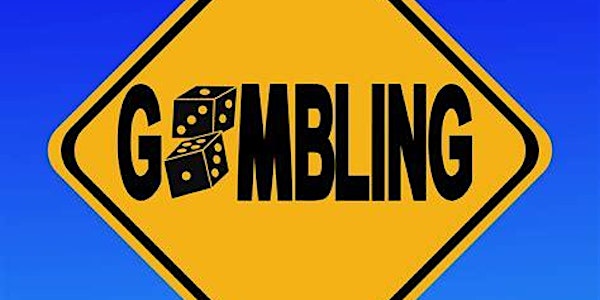 Credit Unions, Gambling and Vulnerability
How can credit unions achieve the best outcomes for their members where problem gambling is evident or implied?
Refund Policy
Refunds up to 7 days before event
About this event
What is the issue?
Up to 1.2 million adults in the UK are classified as 'problem gamblers'. Harmful gambling is not limited to 'problem gamblers', however, so the real number of people at risk of harm is much higher and includes 3.1 million adults who are affected by someone else's gambling. In the Republic of Ireland, there are between 30,000 and 40,000 people with gambling problems, with another 330,000 likely to be affected by someone else's gambling. People from a lower socio-economic background have a higher risk of harm from gambling.
Credit unions are seeing potentially harmful behaviour in the financial activity of their members. In Britain, the adoption of open banking in the underwriting process has proved a revelation, providing much more information on the extent of gambling within the communities served.
Credit unions in the UK and the Republic of Ireland are well-placed to help prevent harms from gambling among their members, particularly financial harms such as over-indebtedness and problem debt; repossession of goods or home; low financial resilience due to loss of savings or pension to gambling; reduced access to financial services or financial exclusion; heightened risk of being a victim of fraud or scams; and financial abuse of others.
At this event, credit unions will hear from Professor Sharon Collard of the University of Bristol, who has recently co-authored with her colleague Katie Cross a guide for financial service providers on this topic (available here), and who in collaboration with the Centre for Community Finance Europe is preparing a handbook specifically for credit unions in Britain and Ireland. The guide will help credit unions identify and support their members who are at risk of gambling-related financial harm. The discussion at this seminar will be an important contribution to this project.
What is the agenda?
Professor Collard will outline the scale of the social problem and flag the opportunities for credit unions, based on her previous research with a range of financial service organisations (including credit unions) and their customers.
Attendees will then join facilitated discussion groups to share their experience of the issue among their memberships and discuss the potential practices identified by the research.
The full agenda is here.
What is the format?
This is an online seminar hosted on Zoom.
Highlights of the conference may be released on audio / visual media.
How much does it cost?
This event is free for CFCFE members, and €25 for non-members.
Who should attend?
Credit union leaders and staff working with members, credit union directors, trade association staff, policy-makers and academics from the Republic of Ireland, the UK and other interested countries.
FAQs
How do I book?
Book a ticket via Eventbrite and a Zoom link will be emailed to you.
Is it OK if the name on my ticket or registration doesn't match the person who attends?
Yes, it's fine. If possible, let us know in advance so that we can factor this into planning for the breakout groups.
Can I buy a ticket if I am not a member of CFCFE?
Yes, non-members are very welcome (for a small fee!). There are also some free tickets for students and for selected guests.
Can I buy tickets on the day?
No. Tickets will be available up to close of play on Tuesday 23rd November so we can organise the event properly. Please contact the organiser if any problems.
Is the event accredited for CPD?
We are exploring accreditation with the LIA in Ireland, and is accepted will confirm the code here in due course.
How can I contact the organiser?
Contact Nick Money of CFCFE at nick.money@cfcfe.eu or +44 7540259053.