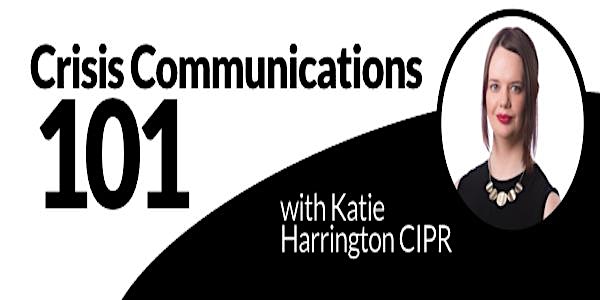 Crisis Communications 101 Workshop
The pandemic has shown that no business is immune from a crisis. Learn how to manage communications in a crisis & protect your reputation.
About this event
Is your business prepared for the next crisis that hits?
Have you got a communications plan in place to get out ahead of it? Do you know which stakeholders you need to consider, and how to communicate with each of them effectively?
Your company's reputation depends on a rapid - but not rushed - response.
This online workshop covers:
- identifying risk factors in advance and preparing for them
- how to prioritise in a crisis
- identifying and managing stakeholder communications
- drafting key statements for the press and the public
- preparing for a press conference if necessary
- case studies: who handled Covid-19 well, and who didnt?
Trying to figure out how to respond to a crisis when it's already happening is a recipe for disaster - fail to prepare, prepare to fail. This seminar will prepare your team so that when the inevitable happens, they can respond in a timely, capable way.
BONUS:
- A complimentary 20 minute coaching call on crisis communications preparedness is available to all participants
- Each attendee will receive a copy of the Emergency Response Communications Protocol template which can easily be adapted for your company (value $99)
- PDF downloads covering the content of the training will be made available to all participants