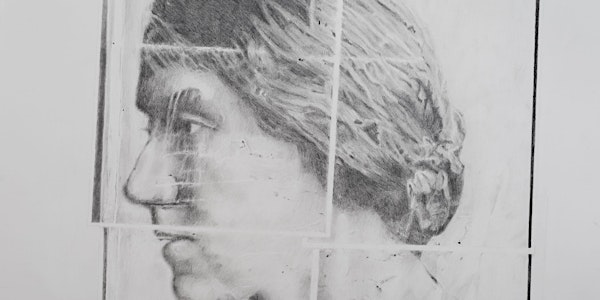 Critico-fiction workshop with Diana Bamimeke: dlr LexIcon Gallery
Join curator Diana Bamimeke for an online writing workshop, in response to the exhibition 'A Mobile Living Thing'.
About this event
Join independent curator Diana Bamimeke for this online writing workshop, in response to Brian Fay's A Mobile Living Thing, currently on show at dlr LexIcon's Municipal Gallery. Using the framework of critico-fiction - a recently named literary genre whose ranks include Lynne Tillman, Don DeLillo & Chris Kraus - participants will be invited to write their own critical & fictive responses to selected works from the exhibition.
Self-directed work and group discussions of Mainie Jellett's painting & writing practices will make up what's sure to be an engaging encounter with criticality & creativity - book your tickets now!
Diana Bamimeke is a writer and independent curator from Dublin 15. Through collaborations with both artists & arts organisations, their practice has evolved into an expanded one, encompassing writing, activism & programming.
Materials you will need to supply for the workshop:
- Anything that can be used to write, i.e. pens, pencils, paper; or an open Google or Word document.
We will send on some texts chosen by Diana to read in advance of the workshop.
Please ensure your Zoom name matches the booking to prevent being blocked from entering the session.
The Zoom link will be sent via Eventbrite 24-48 hours before the event date.
To prevent "Zoom-bombing", all sessions are password protected and the unique links and password to each individual session are only shared with those intended to participate.
dlr Arts Office will send the invite link using Eventbrite.
The email used to book this workshop will be visible to the facilitator/co-host of this workshop, you will only be contacted directly if there is a technical issue during the workshop by the facilitator/co-host. Emails will not be used for any other purpose.
The 'waiting room' feature is enabled, meaning that anyone accessing the session has to be approved by the person 'hosting' the session. We will check your name against our bookings before admitting you to the workshop. This ensures all participants have booked for the event. For this reason, please ensure your ZOOM username/profile name matches the name used to book the event.
dlr Arts Office settings do not allow for any file sharing
dlr Arts Office settings do not allow users or participants to sign in using their social media to protect privacy
Image: MJ Four Elements by Brian Fay