CROCK OF GOLD deep dives into the life of the Irish vocalist Shane McGowan, lead singer and songwriter of The Pogues.
About this event
**COMPLEMENTARY pint of Guinness or glass of House Wine included! **
(2020 : 124 mins) Dir. JULIEN TEMPLE (UK)
CROCK OF GOLD - A Few Rounds with Shane MacGowan deep dives into the life of the tortured Irish vocalist, best known as the lead singer and songwriter of the Pogues, who famously combined traditional Irish music with the visceral energy of punk rock. Featuring unseen archival footage from the band and MacGowan's family, as well as animation from legendary illustrator Ralph Steadman, Julien Temple's rollicking love letter spotlights the iconic frontman up to his 60th birthday celebration, where singers, movie stars and rock 'n' roll outlaws gather to celebrate the man and his legacy. Julian Temple's portrait of the Pogues singer is a rambling, messy, wild, sad and inspirational documentary — in other words, a fine tribute to its subject.
A special Xmas screening and a celebration of the man who wrote one of the most famous songs of the festive season....Fairytale of New York!
Directed by Julien Andrew Temple - an English film, documentary and music video director. He began his career with short films featuring the Sex Pistols, and has continued with various off-beat projects, including The Great Rock 'n' Roll Swindle, Absolute Beginners and a documentary film about Glastonbury.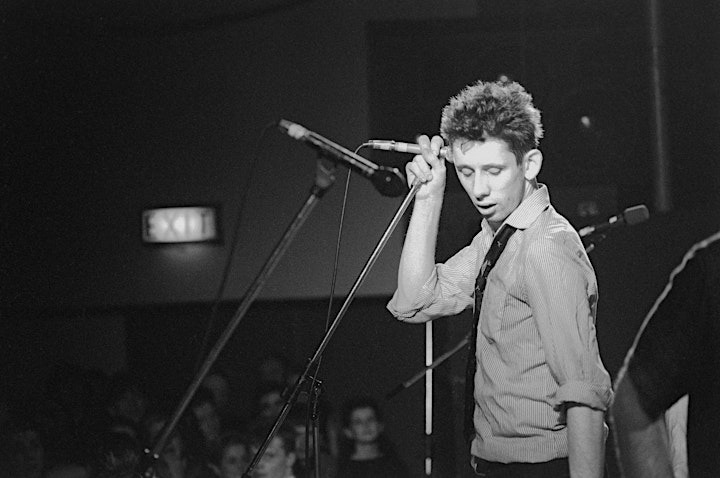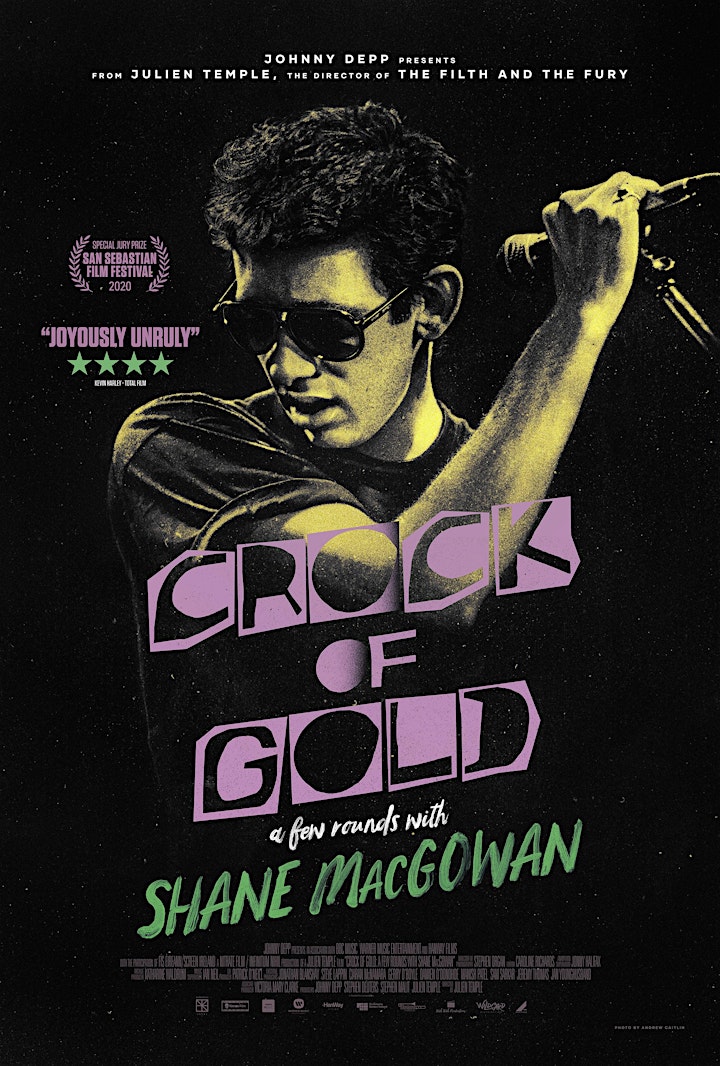 Organiser of CROCK OF GOLD - A Few Rounds with Shane McGowan
The Rialto Cinema Club, in the back room of The Circular, was set up in early 2020 by Jenny Keogh and John McMahon. It managed to squeeze in a few screenings before the world got turned upside down in March of that year. The premise of the weekly cinema night is to show feature length documentary films focusing on music, art and culture, with a lean towards Irish directors and a healthy sprinkling of International directors. It will also show a selection of short documentaries every couple of months. Jenny is a photographer, filmmaker and an avid film festival goer, with a particular passion for the documentary genre, so selecting and programming films is a pure joy and comes easy. John is the events manager at his two D8 venues, The Circular and Luckys – everything from art exhibitions, pottery classes to pub quizzes, so it was an absolute no-brainer to merge their skills to create a weekly cinema event in their local Dublin 8. Jenny's line up of films for the September/October program is setting the bar high. The November/December program is coming soon. And here's hoping we'll have a free run to keep the doors open into 2022!
Biweekly on Tuesdays 8.30pm – Launching 7th September 2021
Tues 7th Sep: PJ HARVEY - A Dog Called Money (Dir. Seamus Murphy)
Tues 21st Sep: SHOW ME THE PICTURE - The Story of Jim Marshall (Dir. Alfred George Bailey)
Tues 05 Oct: BEST BEFORE DEATH (Dir. Paul Duane)
Tues 19 Oct : HENRY GALSSIE - Field work (Dir. Pat Collins)
Tues 26th Oct : THE BLAIR WITCH PROJECT (Special Halloween Screening)