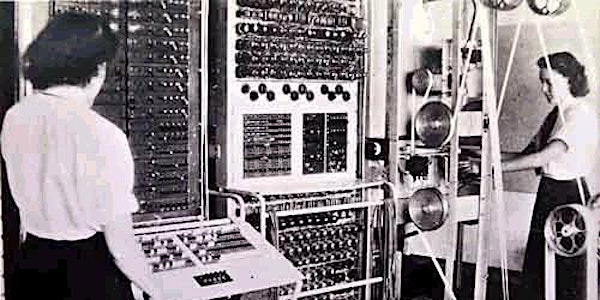 Cryptoparty - online privacy and digital security training!
Location
Dublin Business School Castle House
16 South Great George's Street
Dublin
Ireland
Description
Ever wonder what "salting a hash function" does? Ever yearn to protect your messages from the prying eyes of black-hats? Ever feel creeped out by just how personalised ads are getting these days? Well, the Academic & Special Libraries section of the Library Association of Ireland has the event for you!
First weekend of August, in the Dublin Business School at Castle House (Student Common Room, 4th floor), we will be hosting two consecutive workshops with the aim of introducing you to the basics of practical online security and data protection. These sessions are intended to be informal and cheery affairs, with snacks provided, and are perfect for those who've no prior experience with this sort of thing.

Attendees are encouraged to bring their own devices (laptops, phones, storage drives, etc.) - some extra plugs and spare chargers will be provided.
---
Training will be divided into two sessions on the following topics, but we'd like to keep the event reflexive and open to discussions too:
Saturday, August 6 [1pm - 5pm] - A basic introduction to some key concepts and ideas in encryption, an outline of where librarians come into this, and some basic recommendations for keeping you and your patrons safe (e.g. browser plugins, password best practices).
Sunday, August 7 [1pm - 5pm] - A more hands-on session where we can get to grips with some popular and effective tools and practices (e.g. threat modelling, TOR Browser, data and communication encryption). We strongly encourage you to bring your own device(s) to this session!

---
The above is a loose schedule and you shouldn't feel obliged to attend both. If you have any particular queries or topics you'd like covered, please let us know at aslsectionevents@gmail.com, subject line Cryptoparty, and we'll do our best to accomodate.

All are welcome (library worker or not), but places are limited. If there is demand for further sessions we would be delighted to organise them, so get in contact to express an interest even if you can't attend these dates!