Description
DUE TO THE SENSITIVE NATURE OF FORENSICS, VISITORS AGES ARE LIMITED TO 12 AND OVER
Join members of the Irish Forensic Science Community and researchers and scientists from the fields of archaeology, anthropology, botany, geology, toxicology, zoology as well as the Garda to learn the basics and try out the outdoor and lab techniques regularly used in crime scene investigations in Ireland.
Work the scene, gather and record the evidence to identify the victim and the killer. Get your white coats on!
Reasons to go :
Indulge your inner CSI! Interact with and try out methods that help us build evidence through the use of geological data for solving crimes and achieving prosecutions in cases in Ireland and around the world.
ADMISSION PER DAY: Adults €20, Children 12-18 €10 (must be accompanied by an parent or guardian)
Free parking on site

Please bring a packed lunch, Teas and Coffee will be provided.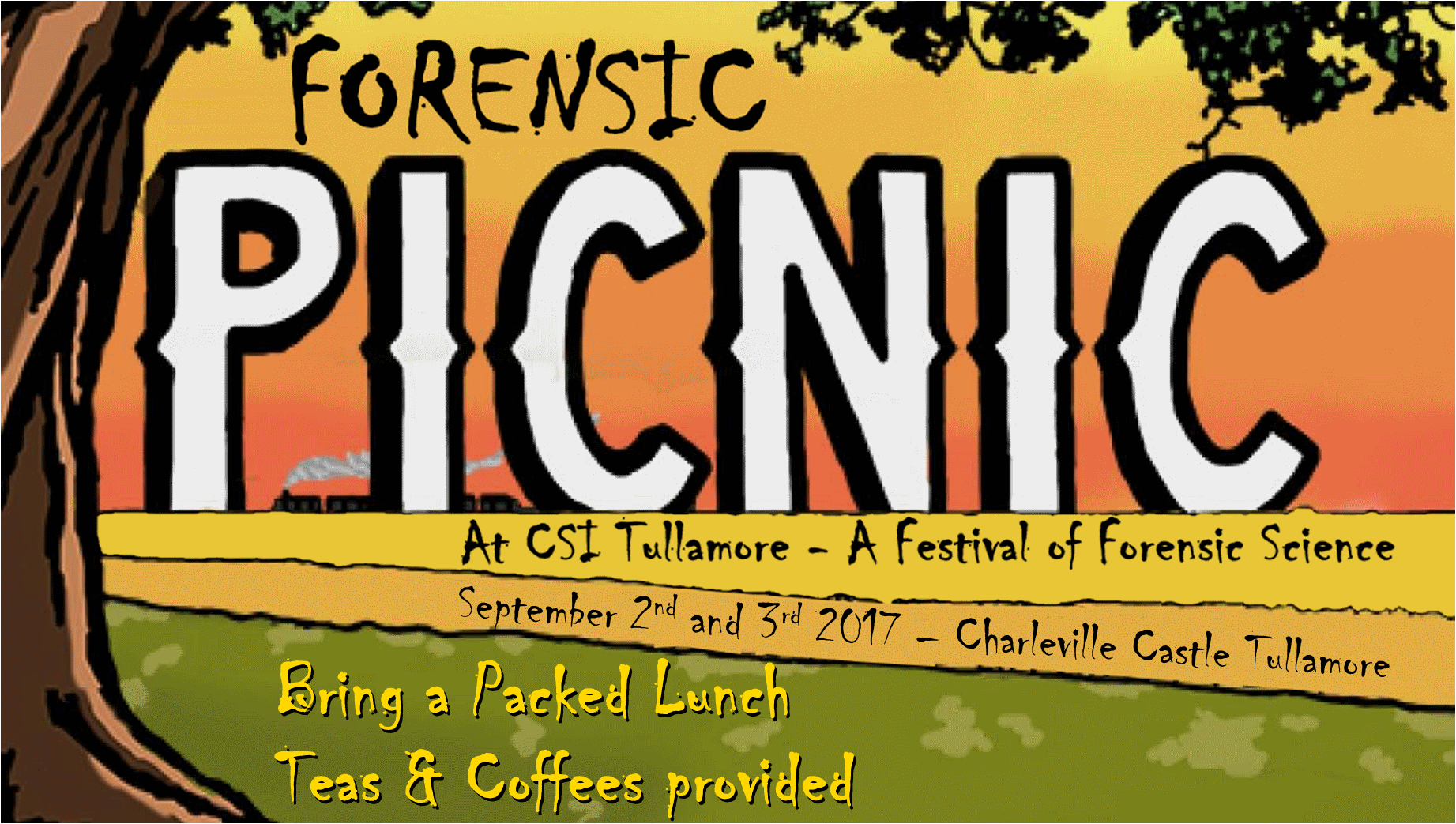 Join with us to solve the murder mystery!
Shallow grave investigation with the scientists - discover the forensic techniques!
Behind the scenes & Shallow Grave
BBQ Saturday 5-8pm €10 Booking required
Dr. Rene Gapert, Dr. Ruth Carden, Dr. Patrick Orr, Retd. Sgt. Tom Carey, Howard Fox, Maria Cullen,