Cuidiú National Members Conference 2018

Saturday, 19 May 2018 at 09:45

-

Sunday, 20 May 2018 at 13:00 (IST)
Event Details
The Cuidiú National Members' Conference
Taking place this year on 19th and 20th May 2018, hosted by the Dublin South East Branch in Stillorgan, Co Dublin. We are excited to have you join us for two days of reflection, learning, chat & fun.
NOTE: Conference is available to Cuidiú Members ONLY.
Please ensure that your membership is up to date before booking or join as a member on our website:
 http://cuidiu-ict.ie/membership_login.
---
THEME 
The 2018 Conference theme is "Nurture through Nature"
There is no greater joy than a young child splashing in a puddle! Yet in this fast paced, modern world that we now live in, there is rarely the time for the simple experiences of being in nature. Research has increasingly shown the importance of the outdoors to our existence as humans on this planet. Outdoor play is essential for children's development in many ways and we are also beginning to understand the positive impact that being in nature can have on our own mental health as adults.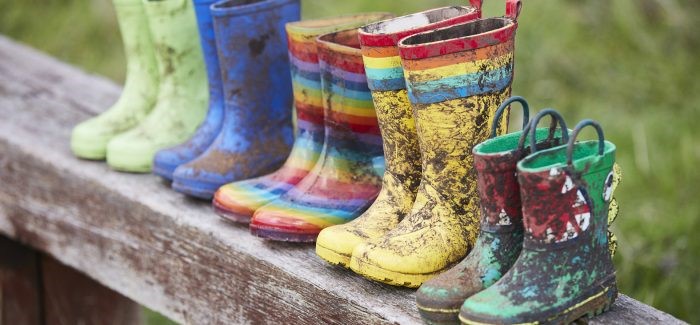 Through this theme of Nurture through Nature we will explore the different ways that we can utilise this connection with Nature and the Outdoors to nurture not only our children but also ourselves as parents and individuals.
---
VENUE
This year's conference will take place in the Talbot Hotel, Stillorgan, Co Dublin. The hotel is holding 40 bedrooms for conference attendees which will be released to the public on 20th April if not booked. Please book your accommodation directly with the hotel at 01 2001800.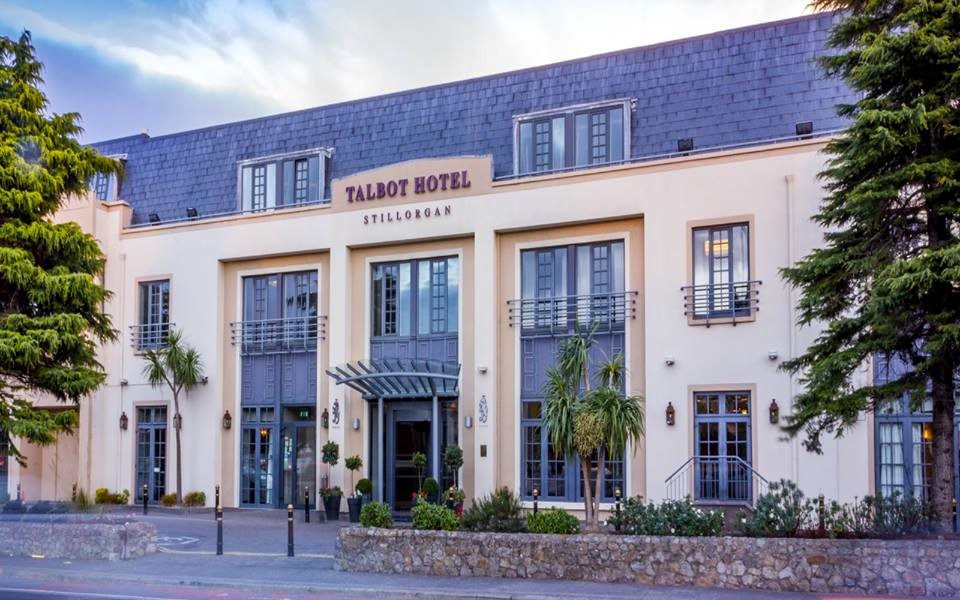 The hotel is easily accessible by car, situated on the N11 about 10 km from the city centre. There is ample on-site parking available. Detailed driving directions can be found on the hotel website.
The 46A and 145 buses stop directly outside the hotel and the journey takes approximately 35 minutes from the city centre (take bus from D'Olier Street if leaving from city centre). You can also travel by LUAS to Stillorgan stop which is approximately a 30 minute walk from the venue.
 https://www.talbothotelstillorgan.com
---
BREASTFEEDING TRAINING
If you are a Breastfeeding Counsellor Trainee or Breastfeeding Counsellor, you will be aware that there is a breastfeeding training running concurrent to the National Conference.
If you plan on attending this training, you NEED to register via our booking process on Eventbrite and purchase the BFC training ticket.
Breastfeeding Counsellors requiring lunch need to select and pay for this option also in order to join with regular Sunday conference attendees. Breastfeeding Counsellors who wish to attend on Saturday need to register and pay for the Saturday option they require.
---
ACCOMMODATION
Rates in the Talbot Hotel are as follows. Please contact the hotel directly on 01 2001800 to book and be aware that the hotel will only hold bedrooms until Friday 20th April.
Single Room €119 per night B&B
Double Room €129 per night B&B
Family Room €159 per night B&B


Should you need to explore other options there are nearby alternatives to the Talbot Hotel. Please be aware that hotels in the area are booking up quickly for the weekend of the conference.
Clayton Hotel Leopardstown, IMI Residence, Tara Towers, Rochestown Lodge Hotel, Royal Marine Hotel Dun Laoghaire, & Haddington House Hotel Dun Laoghaire.
HOW TO BOOK ACCOMMODATION
To avail of our special conference rates, please book your accommodation via telephone – 01-2001800, quoting "CUIDIU".
All conference booking details are also available on the various Cuidiú Facebook pages and the Cuidiú ICT website www.cuidiu-ict.ie.
---
SPEAKERS
In anticipation of this fantastic conference here is a brief rundown of the speakers that we have planned!
Keynote Speakers - Orla Gallagher and Trisha MacLoughlin 
Orla Gallagher is an Early Childhood Professional, Forest School Leader and founder member of the Irish Forest School Association. 
Trisha MacLoughlin has worked in both Early Childhood Care Education and Community Development sectors for over 10 years as a practitioner, researcher, consultant and lecturer.


Orla and Trish will be joining forces to present a wonderful keynote speech at this year's conference. Their talk will be entitled "Mud pies and Buttercups: Guiding your Child's Experience in Nature based Play"
Niamh O'Connell 
Niamh is Director and Nutritional Therapist at The Wellness Clinic. She also devised the popular URBANMAMMA programme of self-care for women. Niamh will be speaking on Saturday about self-care for mothers, getting good quality sleep (even if it is broken sleep!) and how the outdoor lifestyle boosts our immune systems.  

Katie Losty
Katie Losty, Physical Therapist, has almost twenty years' experience in private practice specializing in The Elbaum Intelligence Integration Programme which is based on a series of Coordinated Movements and Stress Reduction Techniques to help children with learning difficulties. Katie will be giving a talk entitled "Off The Beaten Track" on Saturday afternoon.
Ann Rigney and Doris Prokosch 
Nia is a holistic fusion fitness programme combining dance, martial arts and healing arts. Classes are taken barefoot to inspiring music from around the world. Every experience can be adapted to individual needs and abilities. Everyone is welcome to a Nia class regardless of age, experience or fitness level.
Catherine Barrett
Catherine is a Cuidiú DSE member and qualified Breastfeeding Counsellor and Parent to Parent Supporter. In her "day" job Catherine works with Bord Iascaigh Mhara through various initiatives including "Fishing for Litter". Catherine loves spending time at the beach with her two boys and will present a workshop called "Beach 'n Babes" which will look at some activities that we can do on the beach with our little ones!
Antenatal Ireland
The Cuidiú Antenatal Teachers will be bringing a very interesting workshop to this year's conference entitled Nurturing the Wisdom Inside and Out: Antenatal Teachers' Tools for Decision Making Throughout Parenthood. This promises to be an interactive, lively group presentation by antenatal teachers, students and tutors, showcasing Cuidiú antenatal class activities, with a focus on informed decision-making tools that can be applied to all aspects of parenting from pregnancy to the teenage years.
Catherine Wells
BA Psychology (UCD), MSC Behaviour Analysis (TCD, ongoing), BIBTAC Holistic Therapy. Catherine is the current President of Cuidiú, for whom she has been an active volunteer for over 17 years. She has been a Parent to Parent Peer Supporter for 15 years and is a Cuidiú Parent Peer Support tutor. She is a member of the Teaching council of Ireland and the Perinatal and Infant mental health special interest group in the Physiological Society of Ireland. Catherine has a keen interest in postnatal depression, anxiety, well-being and mental health. Catherine will be speaking on Sunday morning on "The Importance of Being Bored!"


Jackie Maguire
Jackie Maguire has a hDip in Community Arts Education from NCAD, and she is currently a Research Associate at TCD, a lecturer on early childhood arts at Maynooth University on the BA Early Childhood Teaching & Learning degree and is an early childhood artist.  Jackie has a background of over 15 years of working with children in Ireland and the UK, and will present a talk to our conference entitled "Nurturing your Child's Creativity"
---
SATURDAY EVENING
We have a fantastic evening of entertainment planned for you and your Cuidiú family!
Join us for dinner at 7pm followed by the Branch Clap – a chance to say a big thank you to your valued branch members. A raffle and some not-to-be-missed entertainment will be followed by music and dancing until late. 
Full details to follow but be sure to bring your dancing shoes!! 
---
CONTACT US
If you have any queries, please feel free to email us at cuidiuconference@gmail.com.
You can also contact us on our Cuidiú National Conference Facebook page www.facebook.com/CuidiuConference. 
Be sure to like our Conference Facebook page to be notified of all updates!! 
Do you have questions about Cuidiú National Members Conference 2018?
Contact Cuidiú
When & Where

Talbot Hotel Stillorgan
Stillorgan Road
Stillorgan
Dublin
Ireland


Saturday, 19 May 2018 at 09:45

-

Sunday, 20 May 2018 at 13:00 (IST)
Add to my calendar
Organiser
The Irish name Cuidiú means care and support for all parents with bumps or babes, tots or teens. We are a parent-to-parent support group run by volunteer parents.
Cuidiú's motto is education and support for parenthood. Our aim is to provide information to parents which allows them to make informed choices about pregnancy, childbirth and breastfeeding and to provide a supportive background to empower parents to act upon their decisions.
We help thousands of Mums and Dads each year through pregnancy, birth and early days of parenthood. We offer antenatal and postnatal courses, local support and reliable information to help all parents.
For more information or to become a member visit our website: www.cuidiu-ict.ie