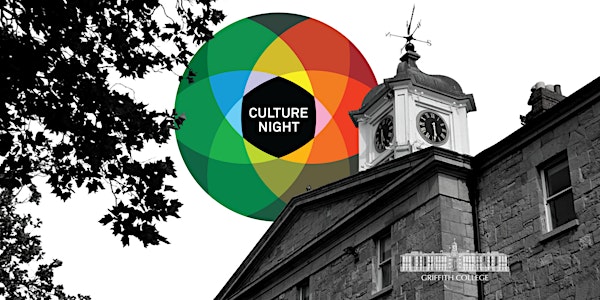 Culture Night at Griffith College Dublin, 17 September 2021
Self-Guided Tour of Griffith's Historic Campus
About this event
For Culture Night 2021, 17 September, we are pleased to invite you to visit our South Circular Road campus for a self-guided tour delivered by historian John Dorney. John will guide you around the exterior of the campus, travelling back in time, telling tales and stories about when the buildings were The Richmond Bridewell 1813-1892, Wellington Barracks 1892-1922, Griffith Barracks in the Irish Civil War 1922-23, and Griffith Barracks 1923-1991.
To attend a self-guided tour please book a 30-minute time slot between 6 and 9 pm with the last tour starting at 8.30 pm. At your allocated time you can collect a map at reception which will guide you to the key historical locations. From there, follow a link to a video to hear about the events that took place in situ and learn about a campus steeped in Dublin's history.
We are looking forward to welcoming you back to our campus, but for those that cannot attend the tour will be available to view on griffith.ie.