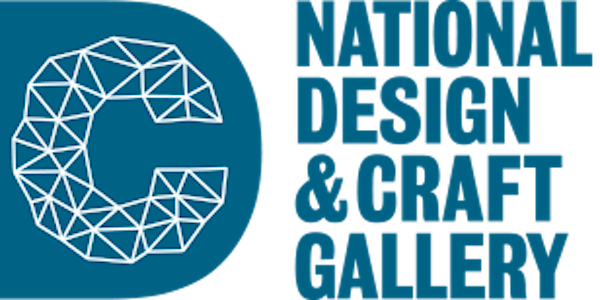 Culture Night: Festival of Creative Making (All ages)
When and where
Location
National Design & Craft Gallery, Castle Yard, Kilkenny, R95 DCX2
Description
Join us for a craft Festival of Creative Making on Culture Night!
Children and young people will have the chance to roll up their sleeves and explore their creativity through an inventive use of materials, technology and craft techniques, and adults can enjoy some light refreshments and entertainment. We will provide picnic blankets, cushions and music. Participate in our free drop-in workshops (suitable for all ages), engage with our interactive zone activities and gallery tours. Workshops and activities include tote bag printing, making in clay and developing skills to make moving structures. Discover our woven village, try your hand at drawing and enjoy a showcase by Open Circle group at NDCG, live performances and more!
This is a free event. No booking required!
Woven Huts (for ages 5+): Help create woven a hut village in the Castle Yard by experiment with unusual materials and objects that will light up our castle yard.
Interactive Drawing Zone (for ages 5+):
Craft Workshops (for all ages)
Tote Bag Printing: participate in this hands-on screen-printing workshop. Adults and children will have the chance to try out the technique of screen-printing to create their very own hand-crafted tote with repeat patterns and motifs inspired by the work on display in the .OBJ exhibition
Scribblebots: In this 40 minute workshope participants will design and make your own Scribblebot inspired by designs aided by technology featured in the National Craft and Design Gallery Exhibition .OBJ. This workshop is ideal for anyone that wants to experiment with motors. You will be build a robot that creates contemporary artworks for you. No prior experience with technology is necessary. Children under 12 must be accompanied by an adult guardian.
Pom Pom Making Jewellery: With workshop facilitator and goldsmith Marie Wilgaared Kelly inspired by work of Danel Rozin at .obj.

Block Printing: Learn the ancient technique of paper block printing with Open Circle, based on .obj exhibit by Commonworks.